UIC Classroom Technology Augmented for Hybrid Teaching & Learning with Higher Education Emergency Relief Funds (HEERF)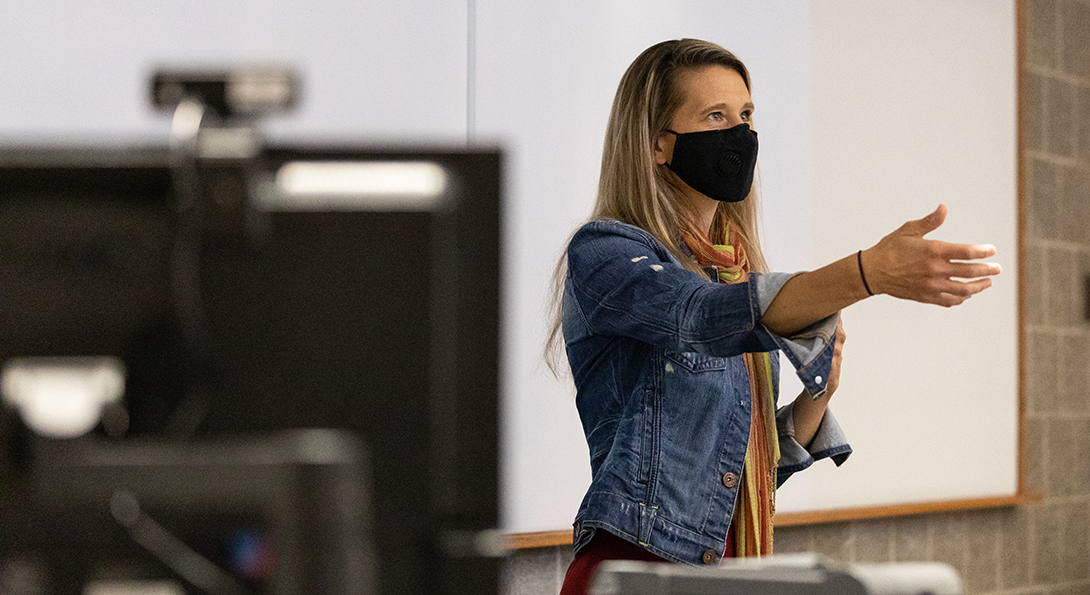 Expanded Classroom Technology at UIC
With a focus on student success and flexibility following the Covid-19 pandemic, UIC is upgrading classroom technology such that every classroom meets the minimal standards to record and stream live.
Funded by the U.S. Government's Higher Education Emergency Relief Fund (HEERF) grant, and part of UIC's new Student Experience/Inspire Learning Initiative, the Classroom Technology upgrade allows instructors teaching on-campus to remain flexible as the Covid-19 situation evolves.
That is, lectures can be recorded and made available to students for on-demand use, and can also be streamed live from the classrooms for remote students to join. The technology added allows instructors to teach like they normally would while a recording of the lecture is automatically made available to students via UIC's LMS, Blackboard Learn.
With the new technology implemented, students unable to come to UIC can join remotely or access the content of the lecture at their convenience. An added benefit is to make the classroom technology experience as consistent as possible across different classrooms.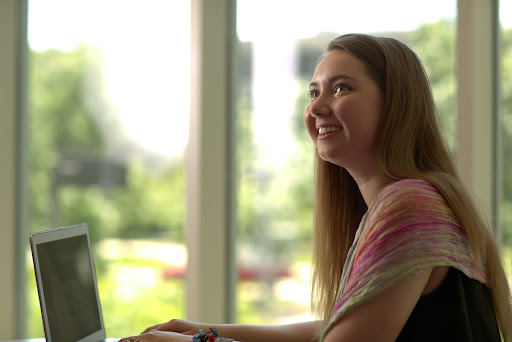 The main goal of the classroom upgrade project is to provide the tools for hybrid learning to most instructors teaching in UIC's classrooms, along with an overall upgrade in computers, projectors, screens and wireless capability in as many learning spaces as possible.
Echo360
Echo360, the technology selected for automatic recording and live streaming, not only provides lecture capture and live streaming, but also screencast and student engagement features all in one easy-to-use tool integrated with Blackboard. With Echo360 hardware, all synchronous active learning can happen in one application and made available asynchronously to students from Blackboard. "Many instructors were using this technology before the pandemic, so expanding the footprint of this technology made sense," Romero Fuerte says. Learn more about Echo360.
Acadly
In addition to the classroom infrastructure, the grant also paid for licensing Acadly, a tool that allows Zoom to become a persistent virtual classroom. With a tool like Acadly, attendance is automated and grades for activities are synced in Blackboard while using Zoom to livestream, and Zoom recordings can be automatically moved to Echo360 from the user's settings. Learn more about Acadly.
The ultimate goal is to have an integrated ecosystem in which microphones connect to video software, video software connects to the LMS, and the LMS becomes the centralized hub for the rest of the class activity – students access course materials, review recorded lectures, verify due dates, and submit assignments.
Focused on students' success, this large project is part of the modernization and sustainability of UIC's digital learning environment infrastructure goal. In particular, the project sets the foundation to build an intuitive teaching and learning experience for the university community through flexible, accessible, and safe, user-centered learning spaces, so that all UIC students, regardless of major or need, have an equal opportunity to learn.
Modified on May 18, 2022