VoiceThread New Assignments: Improved student experience, grading features and course organization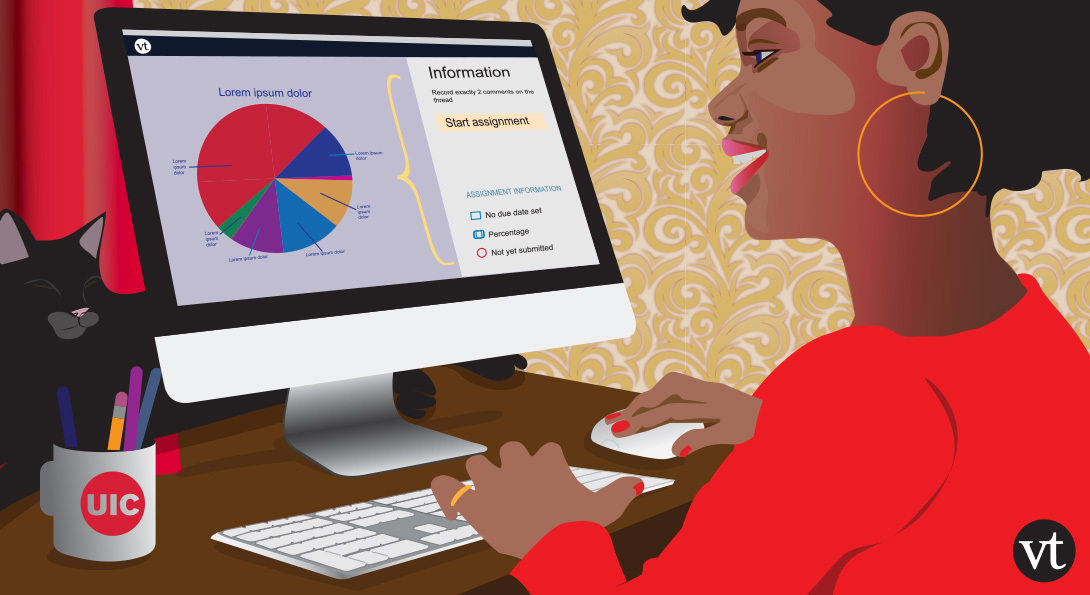 VoiceThread is a video-based discussion tool available in Blackboard that can be used to encourage student discussion and build community in asynchronous learning settings. The conversations are not live; they take place whenever and wherever it's convenient for students to participate.
Learn more about using VoiceThread to build online community.

VoiceThread is rolling out its new Assignments interface that makes VoiceThread easier to use, provides more control for instructors, helps deliver better feedback to students, and other performance enhancements.
Your VoiceThread content will no longer appear on the VoiceThread home page. Instructors are now able to create Assignments, and the VoiceThread will live in that Assignment. This helps instructors organize content so that students can easily identify the Assignment workspace.
When creating the Assignment, instructors will be able to choose the activity students are required to perform in VoiceThread.
Create – students are required to create a VoiceThread using a video image or presentation
Comment  – students are required to contribute a comment on a VoiceThread
Watch – students must watch or listen to an entire VoiceThread
Additionally, each activity has tabs that enable instructors to define additional conditions and options within the context of the assignment, for example enabling comment threading, comment moderation, playback preferences, and other settings. Students will no longer need to remember to change settings or need to be taught how to share, comment or create.
Over three hundred courses in UIC currently use VoiceThread, which means that thousands of students, in a variety of courses, may benefit from the improved experience of the new assignments.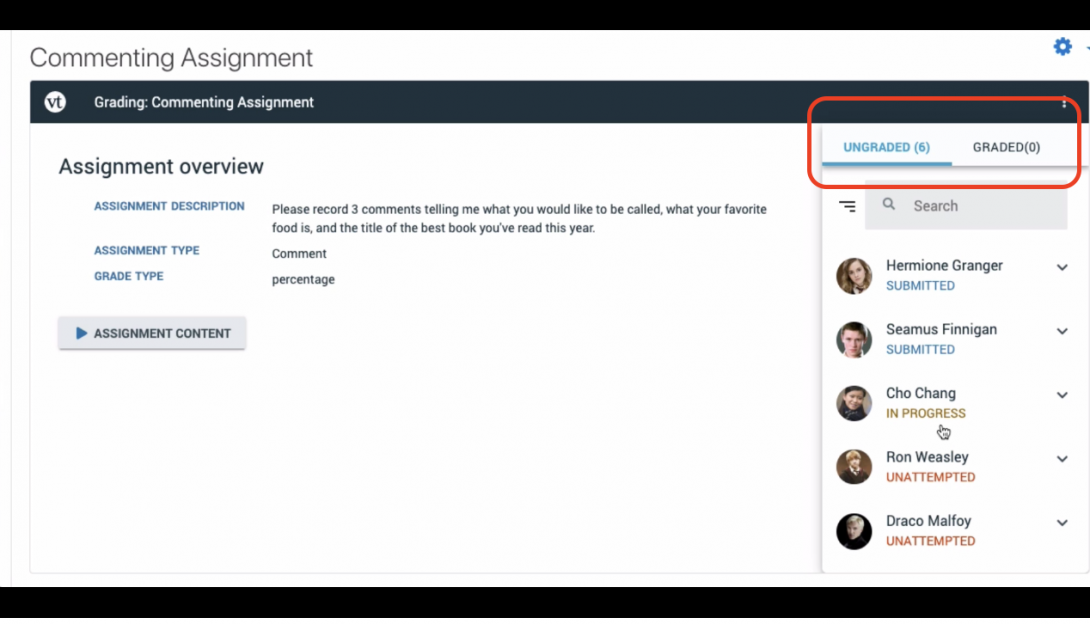 The new Grader was developed to make grading faster, monitor student activity, identify which students have submitted, have work in progress or if no attempts have been made. Instructors have the option to unsubmit a student's attempt so a student can resubmit the assignment for another attempt. Graded assignments will appear in a separate tab to illustrate which students have been graded helping instructors stay organized.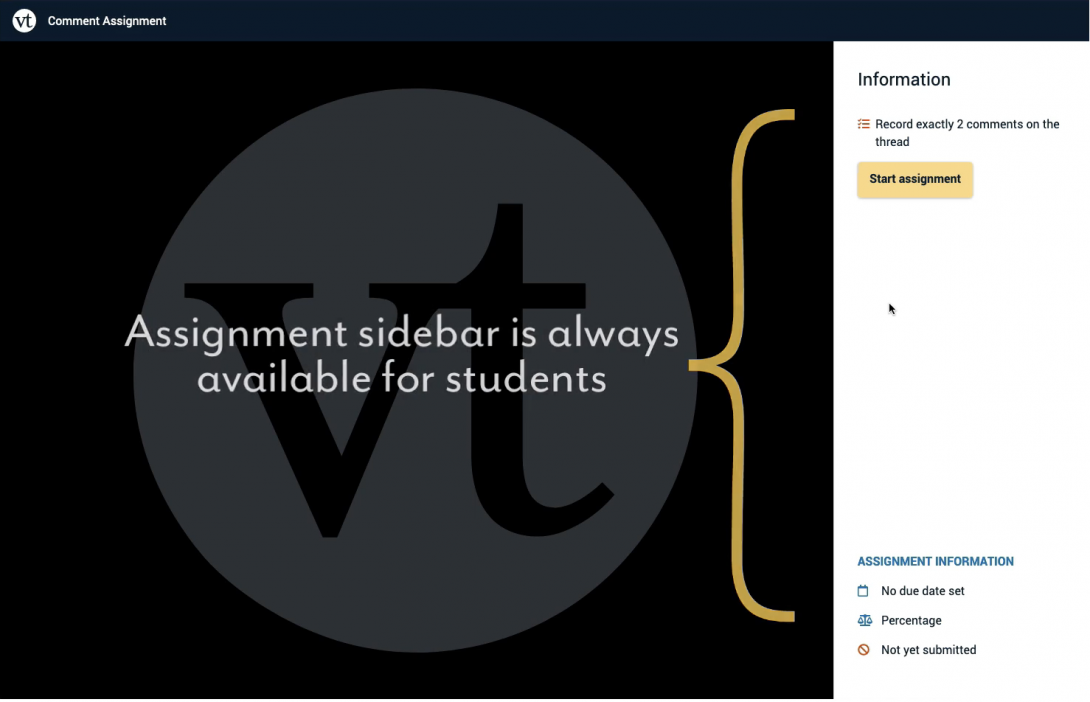 The VoiceThread student experience has been redesigned with an intuitive interface that is meant to provide clarity on what students need to do, how to do it, and when they need to do it.
The Assignment sidebar appears with call to action buttons with clear commands, providing students with step-by-step instructions.
The sidebar contains full details including a published due date, grading style, and submission status.
Student Gallery is a new feature that can be enabled in Assignments, which allows students to view and give feedback on other students' work once they have submitted their own work. Instructors no longer need to create a link in Blackboard to a course view in VoiceThread and train students how to find the relevant coursework.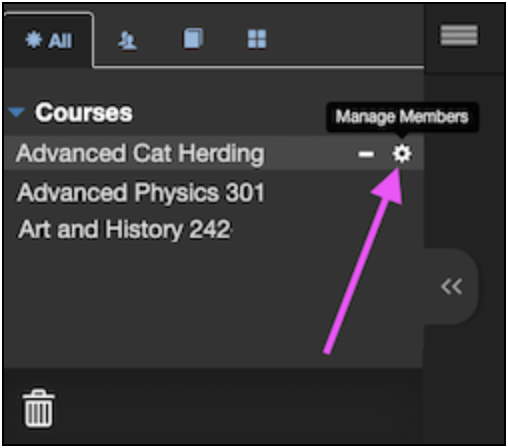 Effective June 30, 2021 all courses will be automatically updated to New Assignments.
To enable New Assignments before June 30, 2021 perform the following:
1.) Go to your VT Home Page.
2.) Find your course in your left-hand sidebar, and hover your mouse over the course title.
3.) Click on the gear icon that appears to the right of your course name. This will open the new course settings in a new browser tab.
None of your past assignments or VoiceThreads will break. You and your students will start seeing the upgraded interfaces described, but no work will be lost, and everyone can continue completing and grading existing assignments without interruption.
Keep in mind that old assignments will retain old features and policies. To take advantage of all new policies and features, you will need to build a new assignment.
Using new assignments is optional now but effective June 30, 2021 all courses will be automatically updated to New Assignments.
To learn about VoiceThread Assignments and the new features available go to:
Modified on June 01, 2021