Networks Modernization Upgrade Supports Faster WiFi Connectivity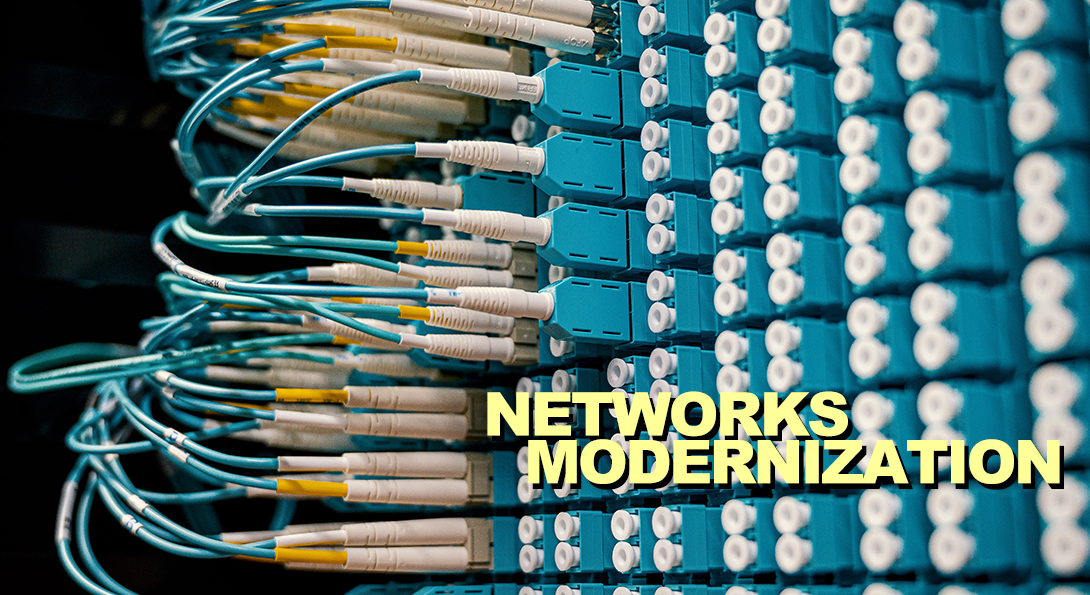 Updating university infrastructure
Users of UIC WiFi in various buildings across campus will now enjoy faster connectivity and reduced outages due to an ongoing Technology Solutions Networks Modernization project. As part of UIC's Forward Initiative augmenting our network infrastructure in various locations, this project replaces and upgrades office and lab network infrastructure which had suffered from years of non-standard cabling, all while expanding our wireless footprint.
Upgrades at the Incubator Laboratory Facility (ILF), located at ​​2201 W Campbell Park Dr., included a complete redesign of backbone infrastructure to support future expansions and upgrades of both wired and wireless infrastructure, as well as network closet consolidation to one network space to serve the building as a single point of administration.
As the first biotech incubator in the country, the UIC Incubator Laboratory Facility, formerly the Chicago Technology Park Research Center, maintains 36 wet laboratory suites and is home to both life science and engineering firms at various stages of development.
Investment in wireless cabling to support future WiFi hardware will allow flexibility among staff and researchers to work in their spaces.

Infrastructure Design Specialist

|
This modernization impacts the physical layer of network connectivity through cabling upgrades and wireless cabling expansion while removing legacy connectivity that was non-functional or non-standard.
"With improvements to cabling risers and pathways, we have prepared the facility for future network expansions," Wiese says. "Addressing the pathway upgrades as a project to provide future expansion ultimately reduces future costs for network cabling and wireless projects. We have expanded the highway to make room for the cars!" Wiese says.

As part of the Forward Initiative, the network modernization upgrades align with the university's mission to upgrade, expand, and update our technology and infrastructure that supports the needs of our research, clinical, and teaching and learning communities.
Modified on September 13, 2022