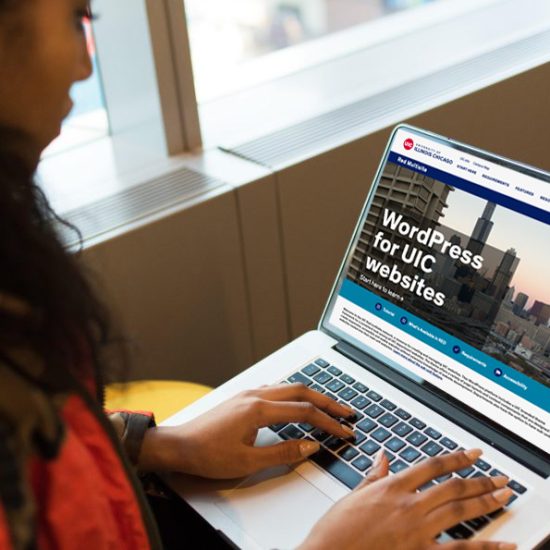 Technology Solutions Migrating Red Website Infrastructure 9/2-9/5 Heading link
This summer, Technology Solutions is looking forward to migrating the Red Multisite Infrastructure to Pantheon, a website operations platform that will improve the stability and scalability of Red. With Pantheon, UIC's Red websites are guaranteed to remain 99.99% operational during traffic spikes or server reboots and can expand without the risk of outgrowing infrastructure, optimizing staff resources.
The Red infrastructure migration is scheduled to begin over the Labor Day weekend, Friday, September 2 through Monday, September 5, 2022. During migration, downtime is not expected to occur and Red websites will remain operational, however, there will be a content freeze period.
Read more
7/26/22–12/31/22
Self-Paced Online Course
Thursday, 12:00 pm–1:00 pm
Thursday, 12:00 pm–1:00 pm
Thursday, 11:00 am–12:00 pm
Thursday, 12:00 pm–1:00 pm
Thursday, 12:00 pm–1:00 pm
"Thanks" Thanks Technology Solutions for being there even though the campus is closed! -- UIC Student

"Great" You all do a great job. I have been working primarily remotely in Michigan for the past three years, so all of my Technology Solutions help requests need to be done remotely. You are life savers! Thank you. -- UIC Staff

"Helpful" Technology Solutions has been incredibly helpful. I've never worked with such determined, kind, patient, helpful IT people. -- UIC Staff