BSB C-Stop
C-Stop is located at the BSB Learning Center on the 1st floor of the Behavioral Sciences Building and offers a workspace for students to print, recharge, get live tech support, and collaborate.
In-person support is available for the fall semester at BSB C-Stop by appointment only. Visitors must adhere to university COVID-19 response mandates and guidelines.
Quote
Walk-in and virtual support are available for the Fall semester by appointment only. Please schedule an appointment by visiting go.uic.edu/BSB-CStop.
C-Stop BSB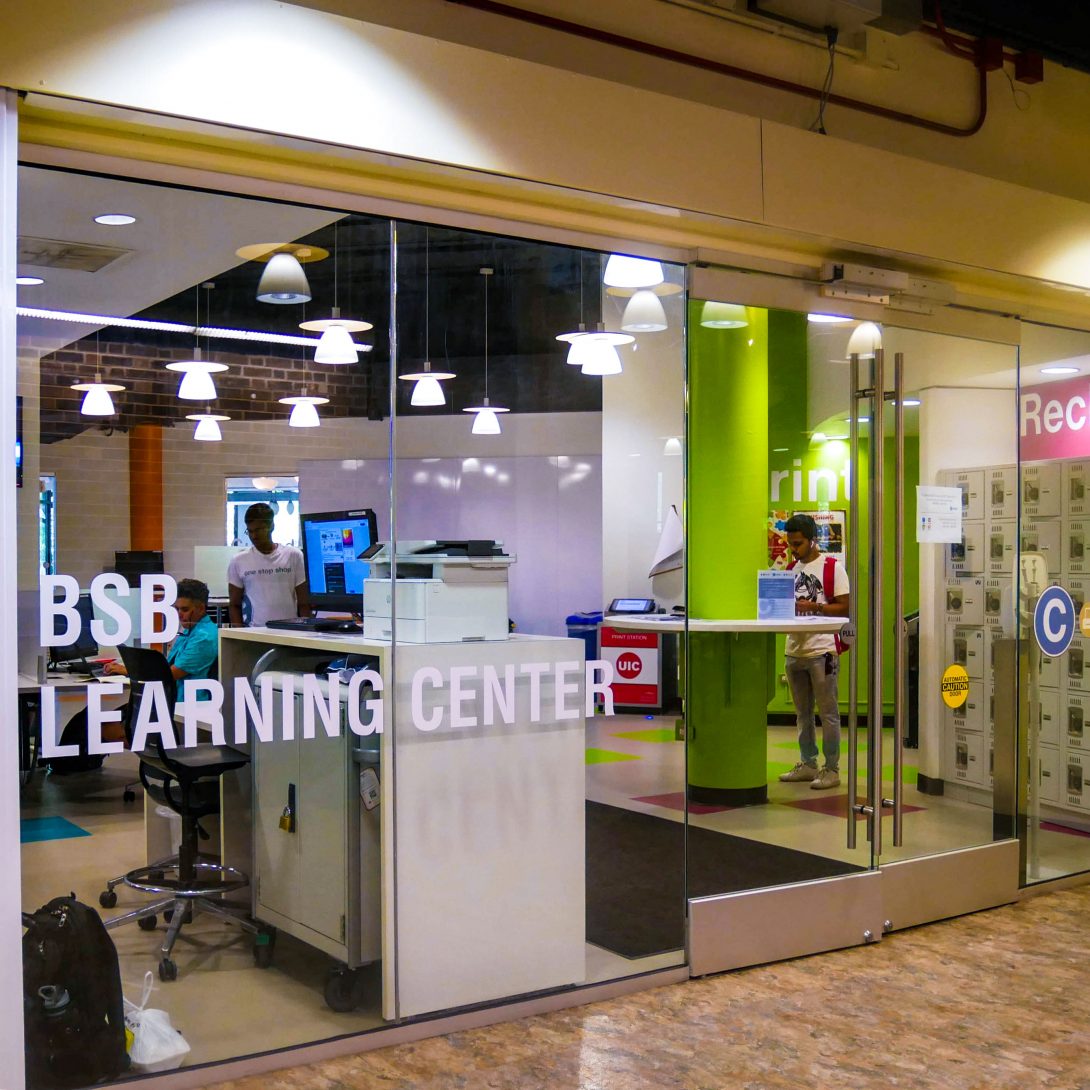 Located at the Behavioral Sciences Building (BSB) Learning Center, this C-Stop location is a flexible space for:
In-Person Support (by appointment only)
Talk with one of our knowledgeable consultants for help with Accounts/Passwords, the UIC Wireless Network, Personal Device Maintenance, Duo 2-Factor Authentication (2FA), WebStore software installations, or general questions about other Technology Solutions services.
Print
Black and white or color printing available with Wepa Print.
Recharge
Recharging lockers and stations will be unavailable for the Fall semester.
Short-Term Equipment Lending (currently unavailable)
Short-term loans of various equipment to support the academic needs of students.
Work
Group space to collaborate with your classmates, or individual space to work independently
Fall Schedule
BSB C-Stop - Fall Schedule
| | | |
| --- | --- | --- |
| Sunday | | |
| Monday | 09:00am – 05:00pm | |
| Tuesday | 09:00am – 05:00pm | |
| Wednesday | 09:00am – 05:00pm | |
| Thursday | 09:00am – 05:00pm | |
| Friday | 09:00am – 05:00pm | |
| Saturday | | |
Schedule Helpdesk Appointment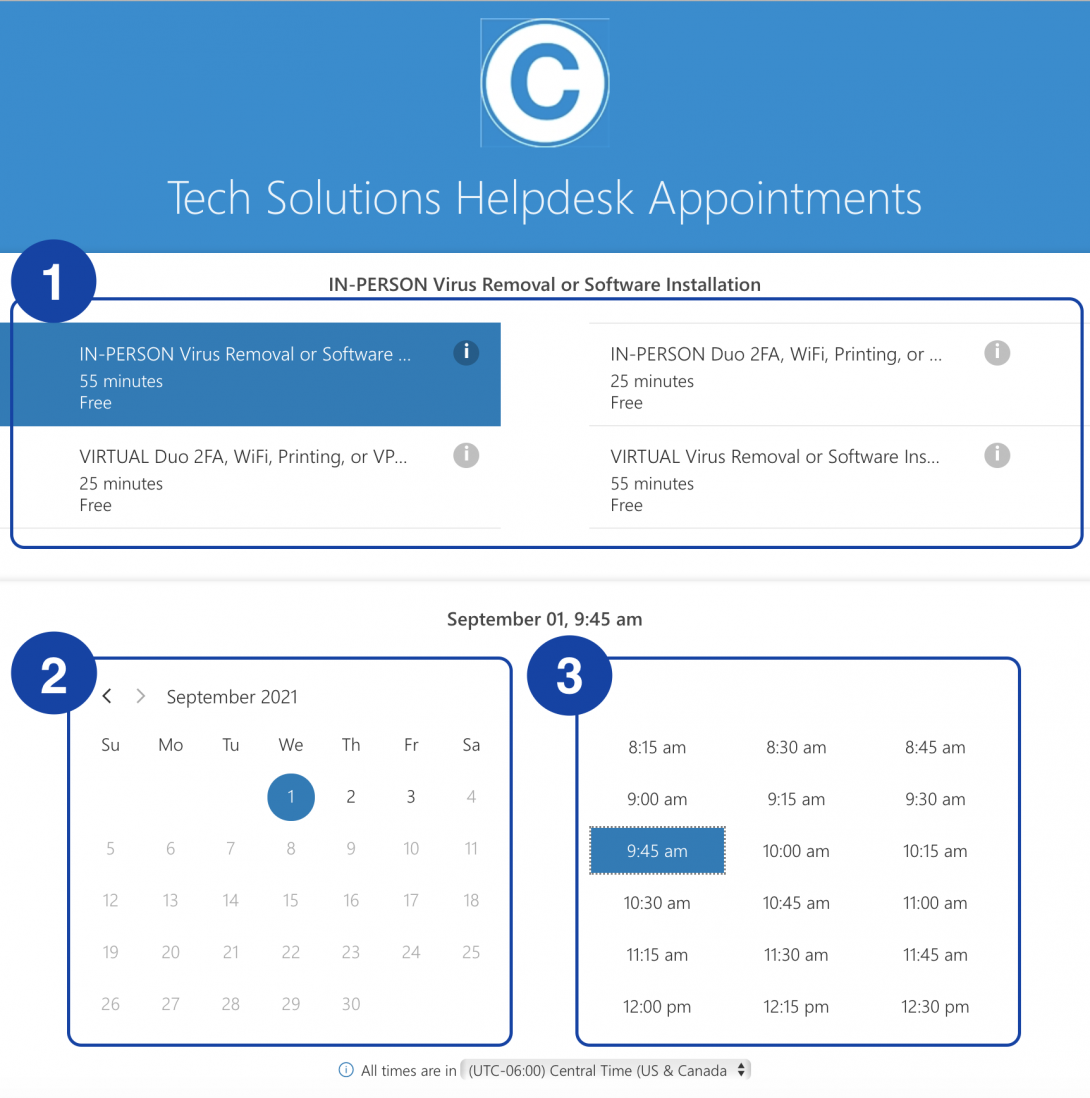 To schedule an appointment for an in-person or virtual consultation with the Helpdesk team, visit go.uic.edu/BSB-CStop.
Select in-person or virtual service available:

Duo 2FA, Wifi, Printing or VPN assistance (25 min)
Virus Removal or Software Installation (55 min)

Select date on Calendar.
Select an available time.
Complete the details on the form and select "Book" to book the appointment. You will receive a confirmation and meeting details to the email provided.