UIC Enhancing Unified Communications Platform with Zoom Phone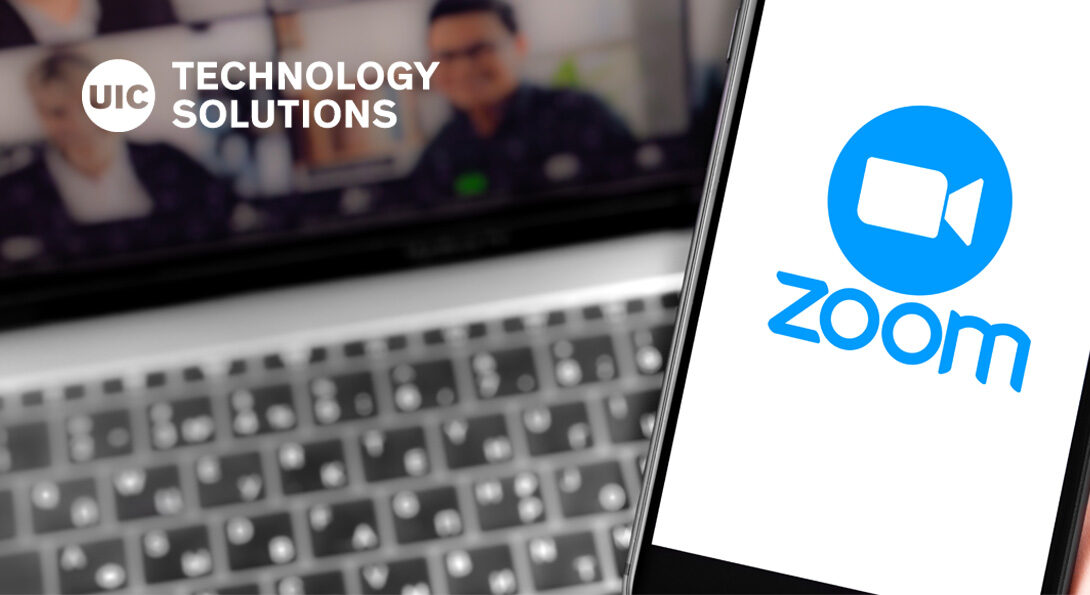 We are pleased to announce that the university's telephone service is being upgraded and transitioned to Zoom Phone, a cloud-based voice platform that combines traditional telephone service with the Zoom platform used for meetings. This change does not impact the phone service currently provided in UIHealth.
Zoom Phone allows UIC phone numbers to be delivered to computers and mobile devices using the Zoom application that is already downloaded by the majority of the UIC community for Zoom video conferencing. In cases where a more traditional handset may be required, Zoom phone also supports a range of handsets.
Technology Solutions will begin work this summer and is the transition is expected to take place in phases over a 1 to 2-year period.
As a leading platform for webinars and online collaboration, Zoom simplifies and standardizes the video conference experience for students and instructors. Zoom provides a wide range of features and integrations that will enhance our teaching and learning experience, including breakout rooms, screen sharing, virtual backgrounds, and more. Zoom is integrated with Blackboard and has been widely and successfully used in many of our courses over the last few years. Additionally, Acadly provides many advanced academic integrations for Zoom.
While we understand that this change may bring some challenges, we are here to provide the support you need to make the transition.
Moving to the Zoom platform for synchronous video enables improved outcomes and integrations with other learning tools. This approach also improves the cost-efficiency of the academic technology ecosystem and reinforces our mission to modernize campus services as part of the Forward Initiative.
At this time, no action is required. As the Zoom Phone service goes live and units begin to transition, our project management team and technical staff will work with units on appropriate transitions.
Please anticipate more information in the coming months. In the meantime, please find answers to some questions you may have:
Does this mean that physical telephones (Cisco phones, etc.) will be changing?

Yes, phones will eventually be transitioned to Zoom Phone service. Technology Solutions will be working with each unit to plan its transition. At this time no action is required.

Will I be getting a new phone number?

No, your existing UIC phone number will not change.
How can I get telephone support now?

You may request phone support including adding a telephone, removing a telephone, requesting voicemail support, and more at the Telephone and Voicemail service page at the UIC Help Center.
When will my phone service be affected?
Technology Solutions is in the early planning stages right now for the transition plan and will be sending detailed communications once transition plans begin. We will also be working closely with colleges and departments to identify any specific needs or requirements that may arise during the transition.
Where can I submit additional questions or concerns?
Please anticipate more information on Zoom Phone in the coming months. In the meantime, please find UIC Zoom resources below:
Modified on May 19, 2023