Make and receive calls with your computer using the UIC Softphone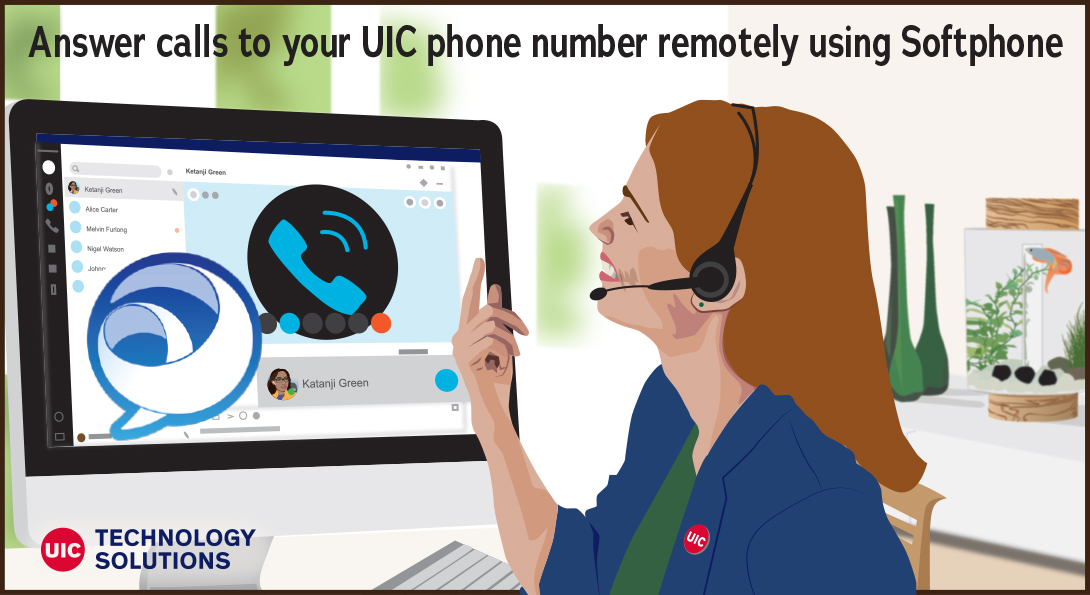 Improved Software Phone (Softphone) Service
Working remotely has changed the channels by which people communicate. The need to go to the office and be on-site has transformed, and technology has enabled us to connect more easily with students and peers without having to meet in-person.
Now that we may have hybrid work schedules or may be teaching classes remotely, we may not have consistent access to our physical office phone and may be using our personal phones for work-related calls. Technology Solutions has recently improved the Softphone (software phone) service for UIC, expanding compatibility to Mac and providing a more modern user interface.
Did you know that faculty and staff members can easily make and receive calls using their UIC VoIP phone numbers on Windows or Mac computers using the newly improved Softphone service? UIC Technology Solutions offers this service free of charge!
What are the benefits of using the Softphone service? Heading link
You do not need access to your physical office phone to accept and make calls.
You can use your office number remotely, and don't have to give out personal information for work-related calls.
This service works from any computer with an internet connection and the Cisco Jabber softphone app installed.
Visit our Softphone service page to request a softphone for your UIC phone number.
Once you receive confirmation that the softphone has been added, follow the instructions provided in the ticket.
Use a computer with speakers and a microphone – for best experience, a headset is recommended.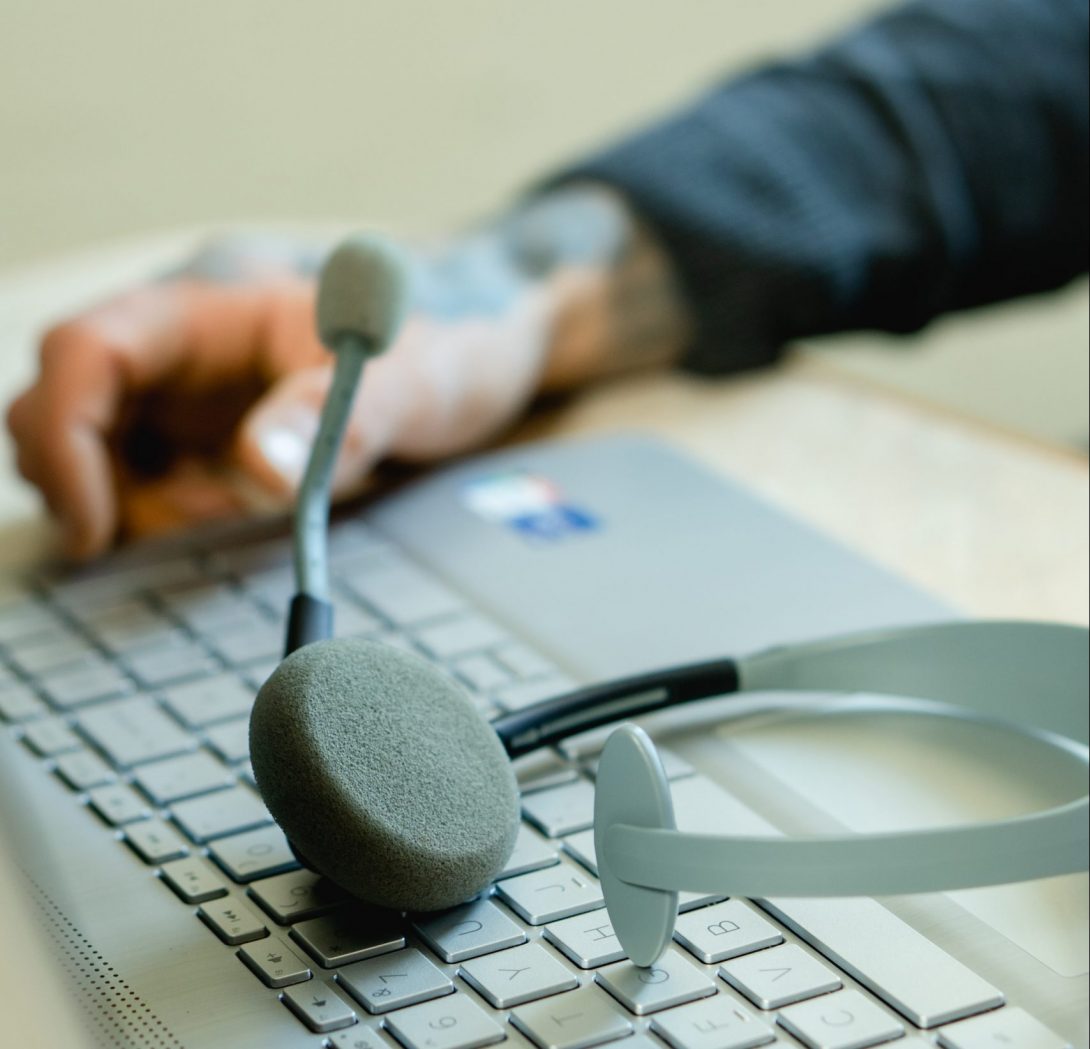 The Jabber softphone app allows you to communicate via the following methods:
Use a computer for calls (default): allows Jabber to work as a softphone and use your computer's microphone and speaker for phone calls.
Use my desk phone for calls: allows Jabber to control your desk phone. When in desk phone mode, when you place or receive calls using your Jabber client, your physical UIC phone will automatically go on speaker phone mode or headset mode when the call starts.
Disable phone services: turns off phone control and prevents incoming calls via Jabber to set your call forward settings
Forward Calls: to your voicemail or a new number.
Do I need to be connected to UIC VPN?
No, you do not need to be connected to UIC VPN to use the Softphone service but do need internet connection.
Will I lose my physical office phone if I sign-up for Softphone service?

No, you will still be able to keep your physical office phone.
Can I use my smartphone instead of a computer?

The Jabber smartphone app is not currently supported, but is being tested and we hope to support it in the near future.
What is the difference between Softphone and Web conferencing?
Think of a Softphone as a landline phone number you can access via the internet on your Windows or Mac computer. The purpose of this service is to provide you with the ability to accept and make phone calls from your UIC phone number without needing to access your physical office phone. For video calls, see our web conferencing options at it.uic.edu/web-conferencing
How do I learn more about the Softphone Service?
Visit the Softphone Service page at the UIC Help Center or contact our helpdesk at Ask an IT Question.
Modified on April 21, 2022