Touch-Free Printing with Wepa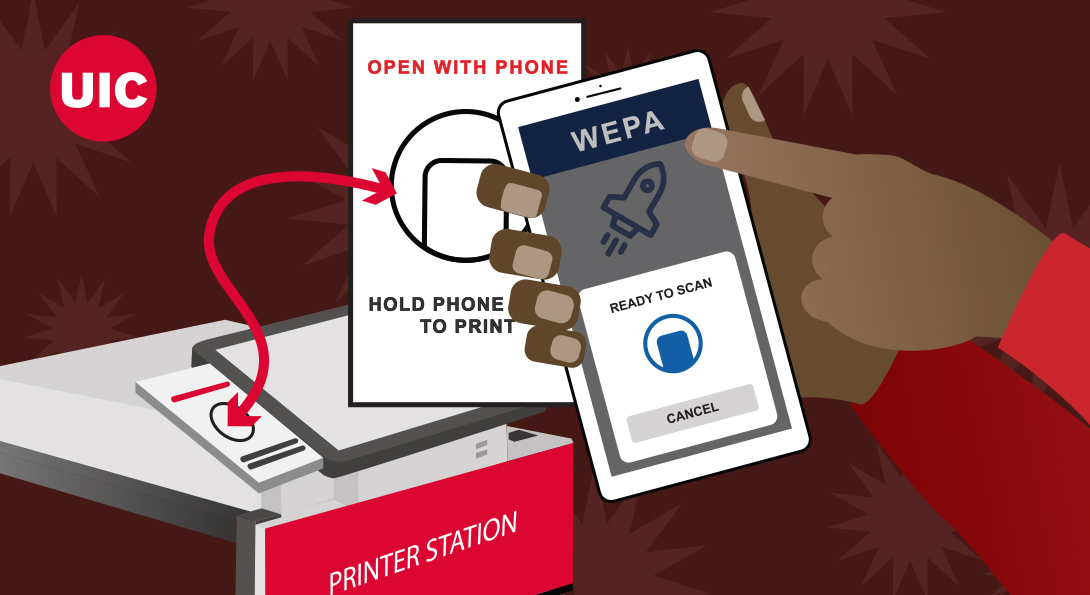 Wepa, UIC's student printing solution, will be available to students for printing services with over 70 Wepa print stations located throughout campus. Access a list of available print stations here.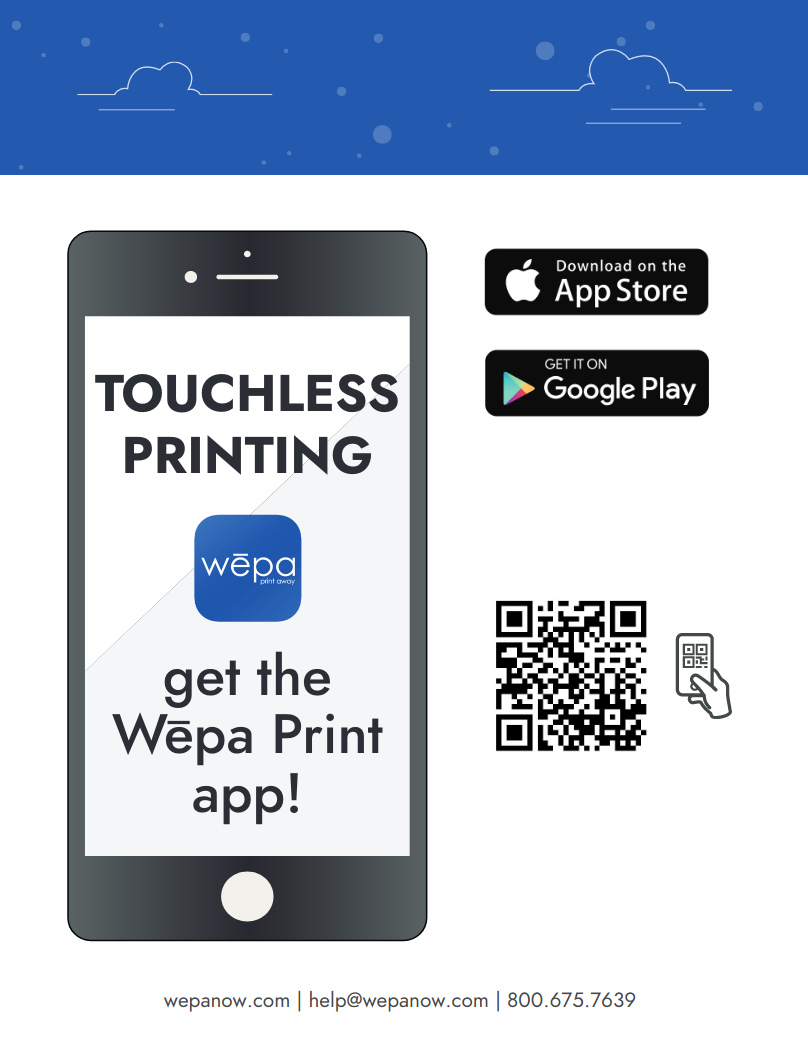 To help ensure the health and safety of students, while still meeting your printing needs, Wepa has added features to their mobile app, which enables you to manage print jobs directly from your phone. The Wepa app is available in the App Store and Google Play.
Using the Wepa mobile app, you can manage print requests, locate print stations, and (with an iPhone or Android phone with NFC) release print jobs without having to use a print station's touchscreen. You can submit files from your phone or from cloud storage sources like Google Drive and OneDrive, then select your files to release and your payment method, and all you have to do is tap your phone or swipe your i-card to release your documents at a Wepa print station.
Please note; the Wepa Print app does not display your available UIC balance. To check your available print balance, add funds and view account activity, login to wallet.uic.edu  using your NetID and password.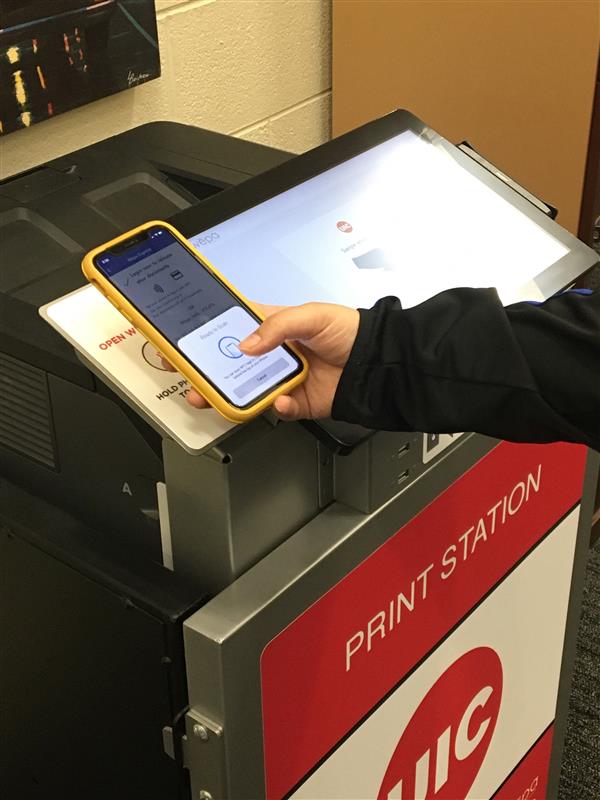 Wepa Express, a new feature in the mobile app, also allows you to release the documents in your queue at any print station without having to touch the screen, or lets you give a secure Wepa Code to another person to have them release the documents on your behalf, without giving them access to your account.
In the event you do not have access to the Wepa Print phone app, there are still several ways you can release documents to print. Documents can be sent to Wepa via email, from your personal laptop, and from the Wepa website. Print requests will need to be released using your i-card at a Wepa print station. Learn more below.
Students are allocated $15.00 each semester for printing; unused balances do not roll over to next semester.
Modified on January 14, 2022