Technology Solutions Winter Break Schedule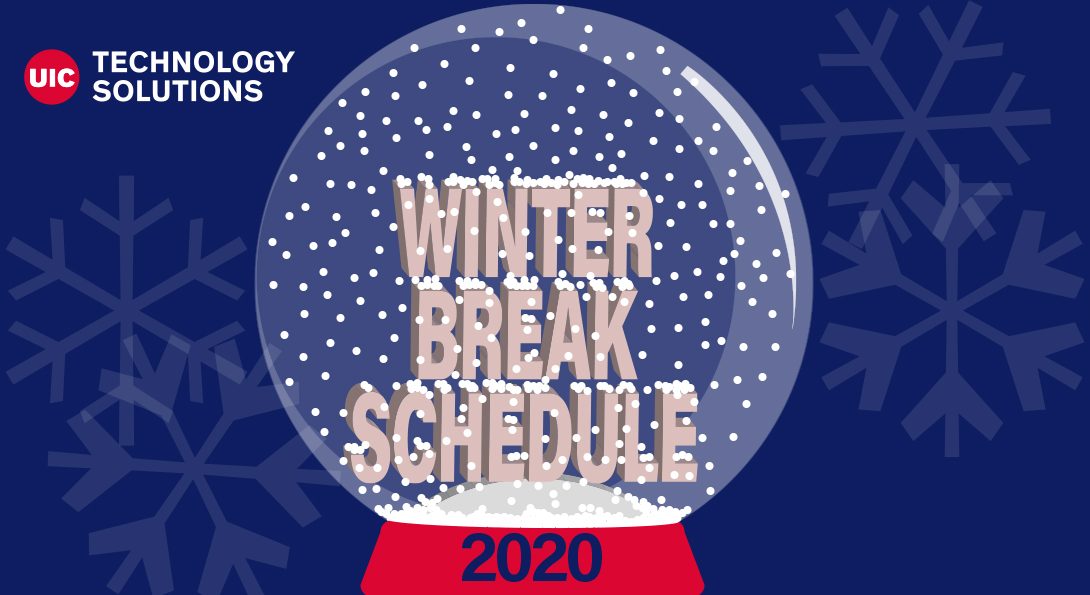 Hours of Operation
Season's greetings and happy holidays from Technology Solutions! We know this year has been unlike any other, filled with experiences and challenges new to many of us. We hope that you are safe and well, and that your fall semester at UIC was a success.
As we look forward to the winter break, please be aware of Technology Solutions' modified phone and email support schedule starting December 21 through January 4. As a reminder, walk-in and in-person support is not available pending further notice.
Phone & Email Support
December 21st through 23rd – 9:00 am to 5:00 pm CT
December 24th and 25th – Closed
December 28th through December 31st – 9:00 am to 5:00 pm CT
January 1st – Closed
Normal hours of operation will resume on January 4, 2021. To see normal hours of operation, service availability and support information, please visit the Service and Operational Status page.
As a reminder, service outages can always be reported, 24/7, to our Network Operations Center by calling 312-413-0003 option 2.
Technology Solutions is committed to providing students, faculty, and staff with a safe and secure learning, teaching, and working environment. Please contact consult@uic.edu with any questions or concerns.
Modified on January 21, 2021