Technology Solutions November Holiday Schedule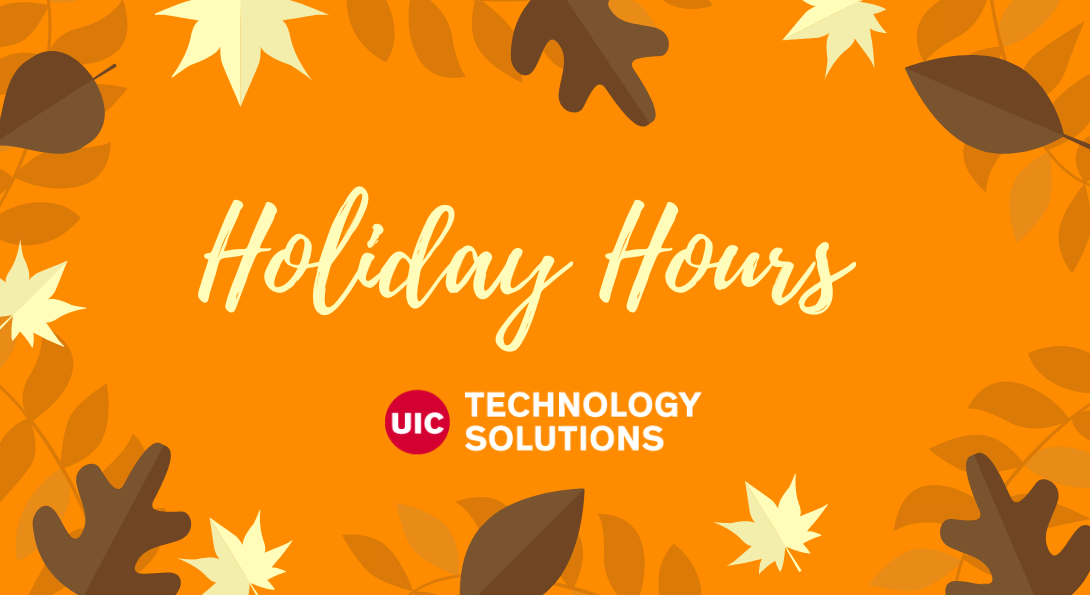 Academic IT Support & Operations
As we look forward to the Thanksgiving holiday, please be aware of Technology Solutions' modified support schedule for Thursday, November 25 and Friday, November 26.
Thursday, November 25
Support Operations closed, but the UIC Help Center remains available for self-service and to report problems.
Friday, November 26th
The BSB C-Stop will be closed on Thursday, November 25 and walk-in support will not be available. The Service Desk will be open from 9:00 AM to 5:00 PM providing support via phone and tickets.
Please visit the UIC Help Center to ask an IT question, report an IT problem or search the Knowledge Base.
Modified on November 18, 2021