Online Proctoring Tool Respondus Available for Remote Assessments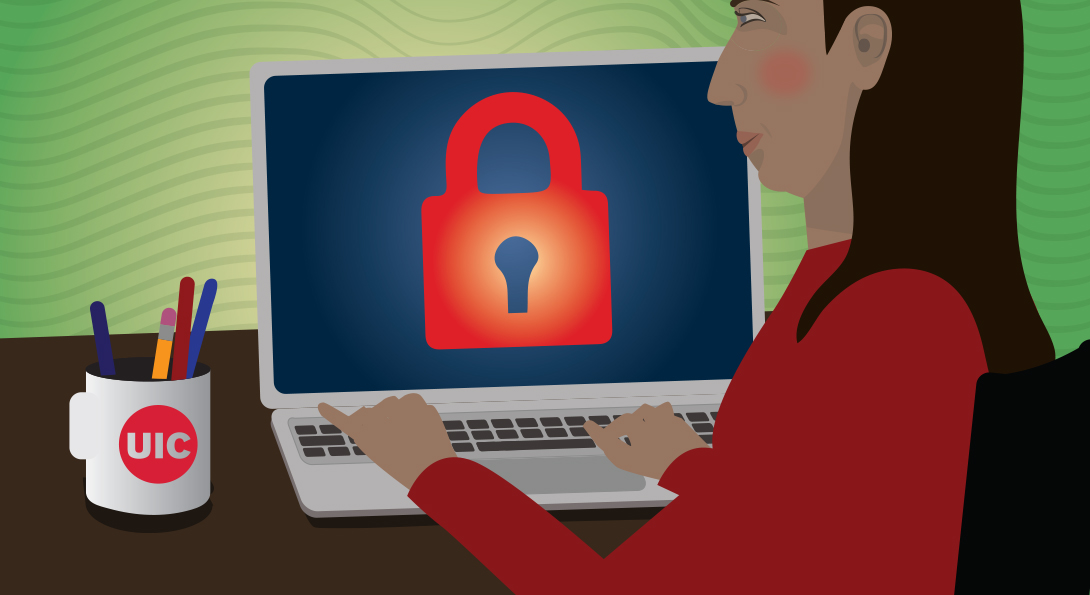 As teaching moves online, conducting assessments and exams while maintaining academic integrity can be a challenge for instructors. Technology Solutions has recently acquired licensing to LockDown Browser and Respondus Monitor, two online proctoring tools that integrate with Blackboard, and can help preserve academic integrity on assessments taken remotely. These tools are currently available in all Blackboard courses, including for the Summer and Fall terms. Instructors will have to create and publish an exam in Blackboard, and then configure it to require LockDown Browser and Respondus Monitor. See the "Where to Begin" section below.
Before deciding to use Respondus to proctor your exams, you may want to consider holding final exams that carry less weight and have more built-in flexibility, e.g. "take-home" exams. Under conditions of social distancing, students may not have access to an interruption-free space, and they may face challenges to the focused attention needed for time-based testing. Projects and multiple low stakes take-home tests may better reflect student learning during the current contingency. You may also want to explore using alternative types of assessments such as group projects, recorded video presentations, etc. See the "Alternatives to Online Exams & Assessments" section below.
***Please note, LockDown Browser and Respondus Monitor are proctoring tools not to be confused with Respondus 4.0, the authoring tool that supports creating and managing exams for Blackboard.***
LockDown Browser
LockDown Browser is a custom browser that locks down the testing environment within Blackboard and restricts what students can do on their computers while taking assessments in a proctored environment. When a student uses LockDown Browser, functions such as copying, pasting, printing, right-click and screen capture are disabled. Access to other applications including messaging, screen-sharing, virtual machines and remote desktops is prevented. The assessment will display in full-screen and cannot be minimized or closed until it is submitted for grading.
How Respondus LockDown Browser Works
Students must download and install UIC's version of LockDown Browser on their computers
Students open LockDown browser, log in to Blackboard Learn, navigate to the exam and start it
Once the assessment has been started with LockDown Browser, students cannot exit until the Submit button is clicked
iPads can be used if "Allow iPad" is enabled in exam settings; instructors should take into careful consideration if the assessment can be completed using an iPad.
Introduction to LockDown Browser for Blackboard Learn
Respondus Monitor
Respondus Monitor is an add-on feature for LockDown Browser and uses a webcam to record exam sessions in non-proctored environments. Video analytics flag suspicious behavior to determine which exam sessions may require review by instructors. Recorded sessions will be available in the LockDown Browser Dashboard in Blackboard for instructors to access.
How Respondus Monitor Works
Respondus Monitor uses a student's webcam to record the exam session; video analytics will flag potential violations (i.e. looking at phone, leaving the room)
Students will need a functioning webcam, microphone and internet connection to take the assessment
When Respondus LockDown is launched, a Webcam Check will be required to test student's webcam and microphone
Additional requirements can be enabled, such as requiring an environment check, requesting the student to take a photo or show a photo ID
Where to Begin
Instructors will have to create and publish an exam in Blackboard, and then configure it to require LockDown Browser and Respondus Monitor.
Provide students with clear instructions. Here is sample text you can use.
Instructors should manage student expectations and provide clear instructions. Update course Syllabus or post a Blackboard Course Announcements with student instructions.
Quote
Ensure assessments run smoothly by having students take an ungraded practice quiz that requires the use of LockDown Browser and Respondus Monitor. Make the practice quiz available for the duration of the course, with unlimited attempts, so students can check their setup, get acclimated to the interface and test their device anytime before taking a real exam.
Instructor Resources
Below are links to faculty resources and guides on LockDown Browser and Respondus Monitor:
Preparing an Exam for Use with Respondus Monitor & LockDown Browser
Alternatives to Online Exams & Assessments
While online proctoring tools offer an alternate solution for remote testing and deter students from cheating, this method may not be the most convenient for instructors and students, depending on the course and remote teaching and learning environment.
In these difficult times, it is recommended that instructors use alternative assessment methods that do not rely on proctoring tools, considering the fact students did not sign up for an online course. Be flexible if you are using Respondus. Your students didn't sign up for an online class, so make sure they are not penalized for not having access to the proper technologies at home. Below are some important considerations:
Consider what to do if your students don't have a camera or their WiFi is not stable, both requirements for Respondus to work properly.
Consider what to do if a student finds that Respondus does not interface well with the access technology they use, like screen readers or voice-to-text software.
Please be aware that any Letters of Accommodations that stipulate testing accommodations must still be honored. Invite students to reach out to you to discuss how to best implement any approved accommodations in this new format.
For tips on online testing and assessment alternatives, as well as learning how Respondus works, see this short Remote Assessments and Examinations Tutorial.
Modified on January 28, 2021