Malware: Beware of malicious software traps!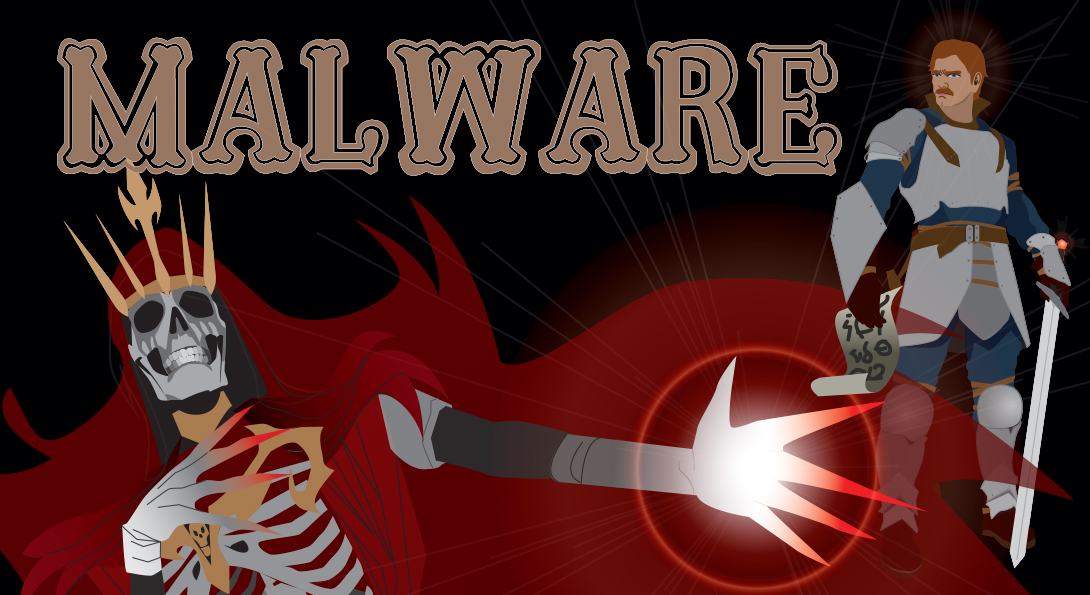 Throgdarr the Mighty had done it all. He saved his homeland, rescued the king, and defeated the nasty Litch, which he imprisoned in a fortress with some of the greatest defenses around. One day, a messenger arrived from the kingdom with a strange letter in hand. Trying to decipher the odd writing, Throgdarr spoke it out loud, not realizing he cast a spell to release the Litch. The messenger suddenly took the form of his ancient foe, and Throgdarr realized all too late that he had unleashed this evil on his own... Malware!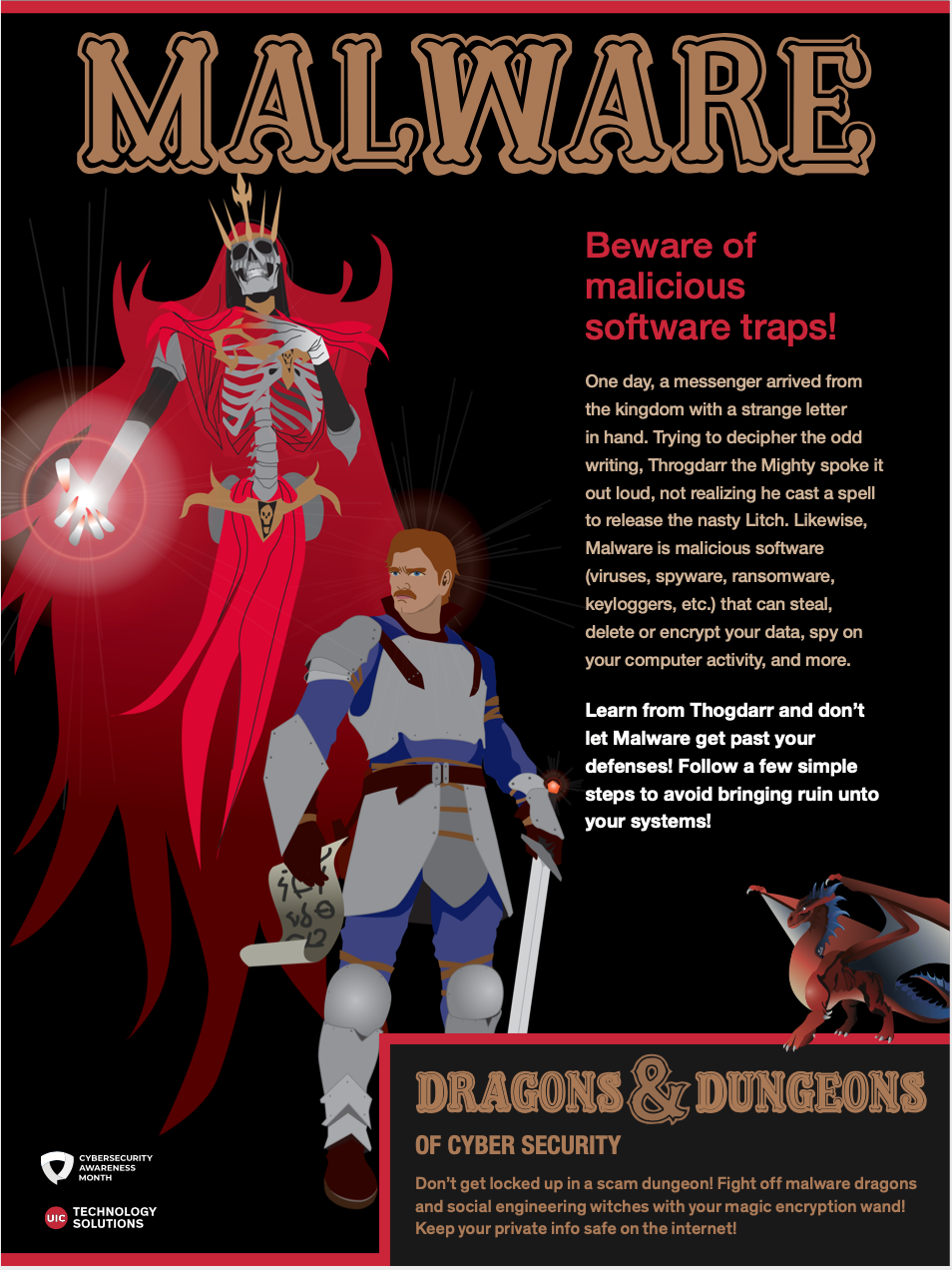 Malware is malicious software (viruses, spyware, ransomware, keyloggers, etc.) that can steal, delete or encrypt your data, spy on your computer activity, and more.
Follow a few simple steps to avoid the negative effects of malware:
Make sure you have some form of an anti-virus program on your machine.
Ensure all software, from your operating system to your web browser, is up-to-date.
Don't open attachments on emails or visit links that look suspicious or that you are unsure of.
Review and assure any website you visit is trusted and secure.
Learn from Thogdarr! Don't let Malware get past your defenses! Follow a few simple steps to avoid bringing ruin unto your systems!
For more information, contact security@uic.edu.
Modified on February 14, 2021