LinkedIn Learning October 2020 Challenge: Health is Wealth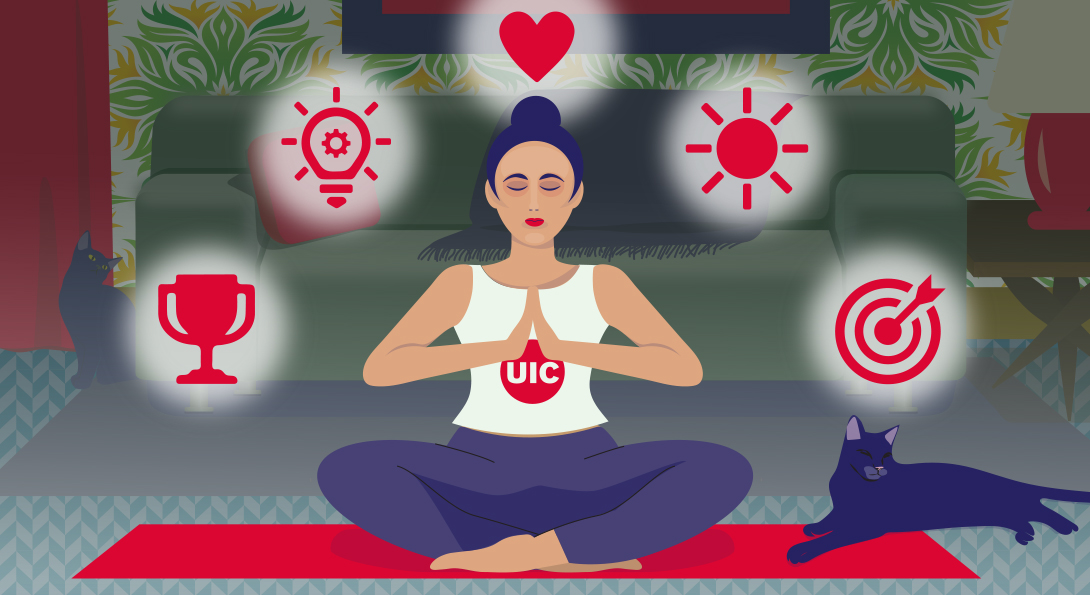 Wellness October Challenge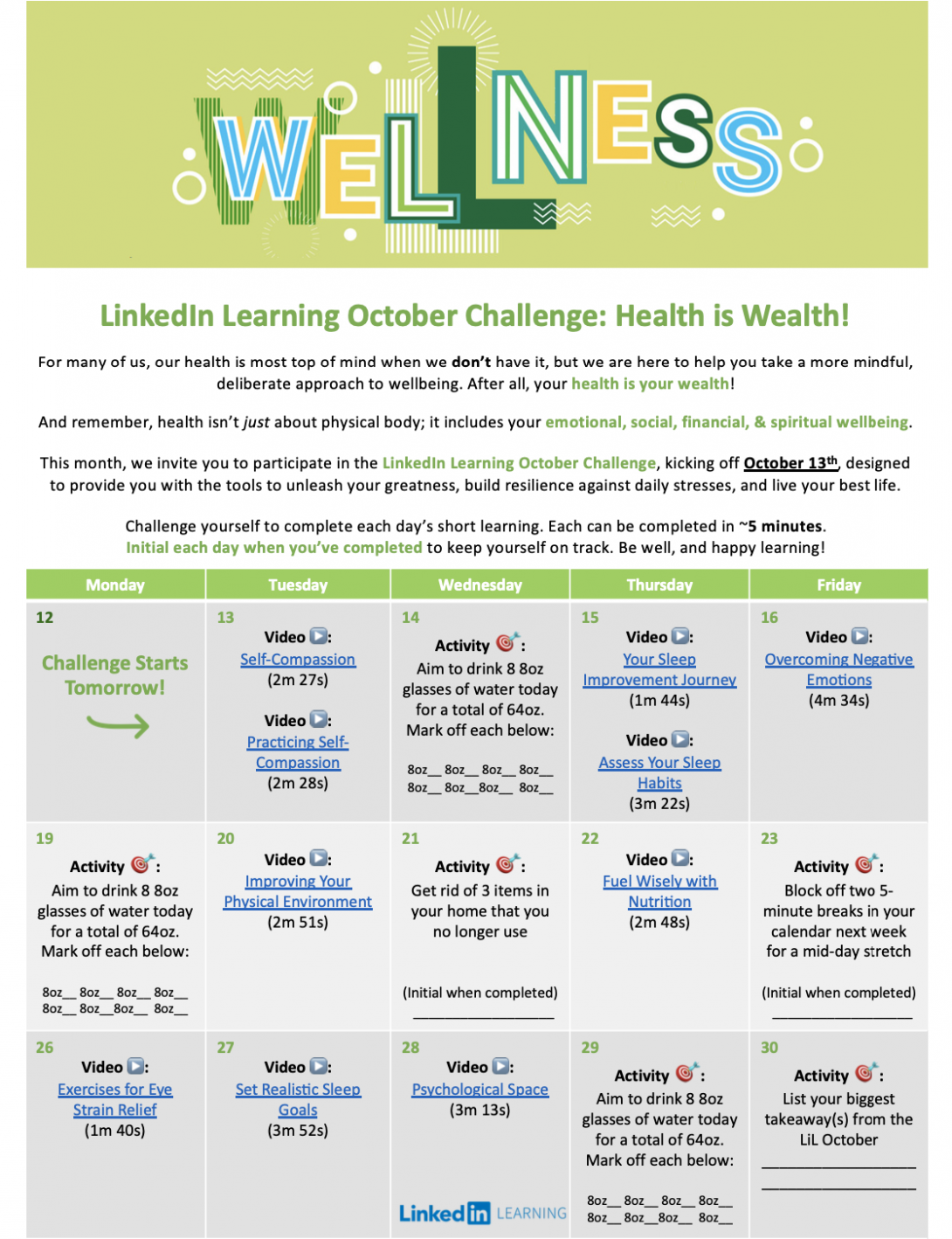 For many of us, we have difficulty putting our health first and focusing on our well-being, but we are here to help you take a more mindful, deliberate approach to self-care. After all, your health is your wealth!
Health isn't just about the physical body; it includes your emotional, social, financial, and spiritual well-being.
This month, we invite you to participate in the LinkedIn Learning October Challenge, kicking off October 13th, designed to provide you with the tools to unleash your greatness, build resilience against daily stresses, and live your best life.
Download the LinkedIn Learning October Challenge PDF through the link below
Challenge yourself to complete each day's short learning. Each one can be completed in less than 5 minutes.
Initial each day when you've completed to keep yourself on track.
Be well, and happy learning!
Modified on January 21, 2021