LinkedIn Learning March Challenge: Celebrating Women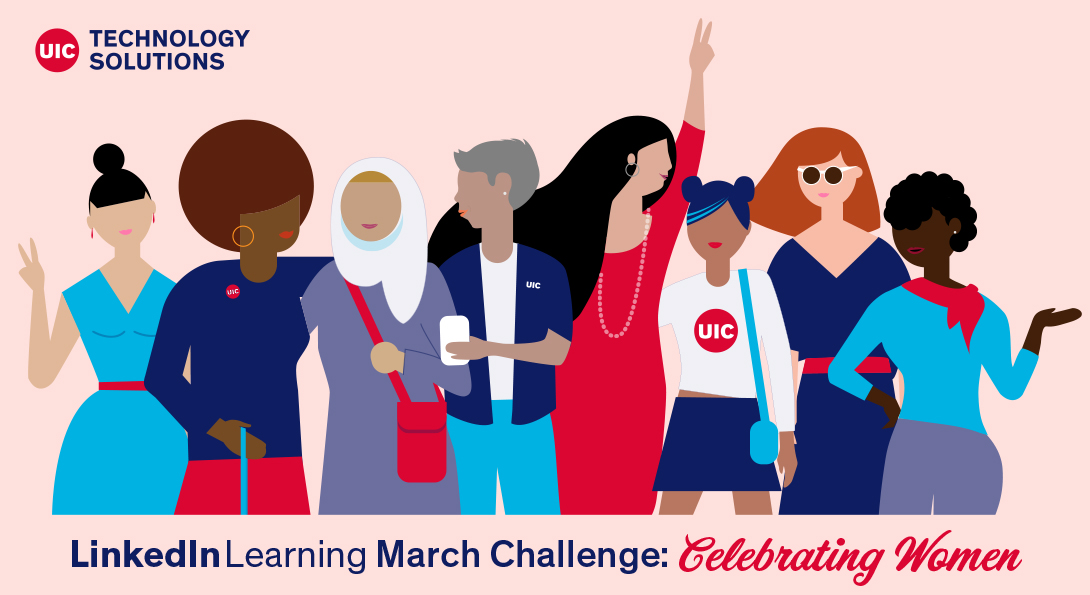 March 8th is International Women's Day
International Women's Day is a global celebration of the social, economic, cultural, and political achievements of women. In some countries, the entire month of March is declared Women's History Month to highlight the contributions of women to events in history and contemporary society.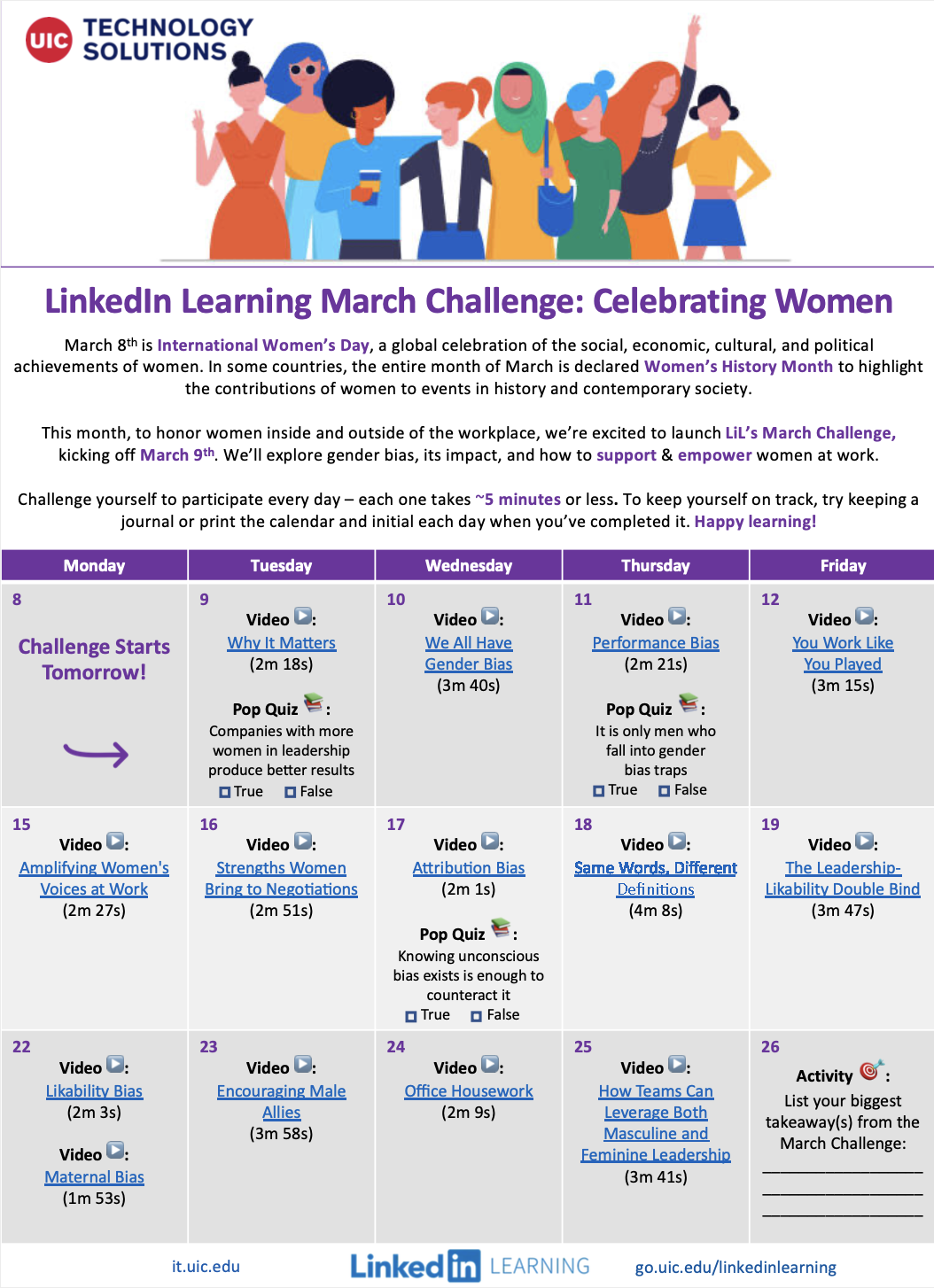 This month, to honor women inside and outside of the workplace, we're excited to launch LiL's March Challenge, kicking off March 9th.
We'll explore gender bias, its impact, and how to support &empower women at work. Challenge yourself to participate every day – each one takes ~5 minutes or less.
To keep yourself on track, try keeping a journal or print the calendar and initial each day when you've completed it. Happy learning!
Visit go.uic.edu/linkedinlearning and log in using your NetID and password.
Modified on March 07, 2022