LinkedIn Learning February Challenge: Honoring Black History Month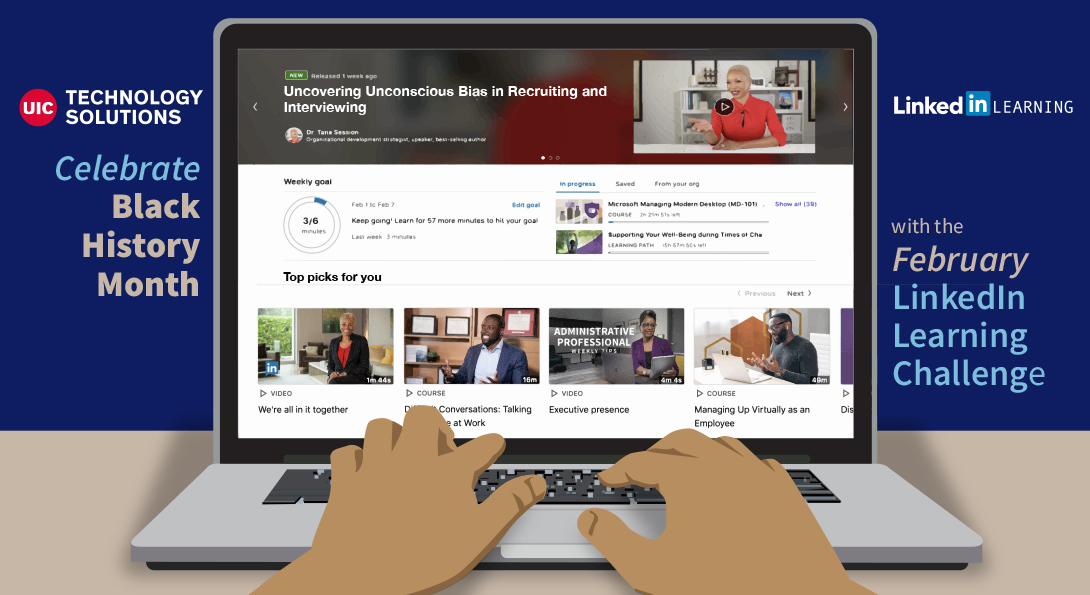 Celebrating the achievements & impact of African Americans
Black History Month celebrates the achievements and impact of African Americans in the U.S. and across the world. During this time, we recognize and pay homage to the contributions, innovations, and trailblazers within the black community that have elevated the fields of business, technology, art, music, & science.
Challenge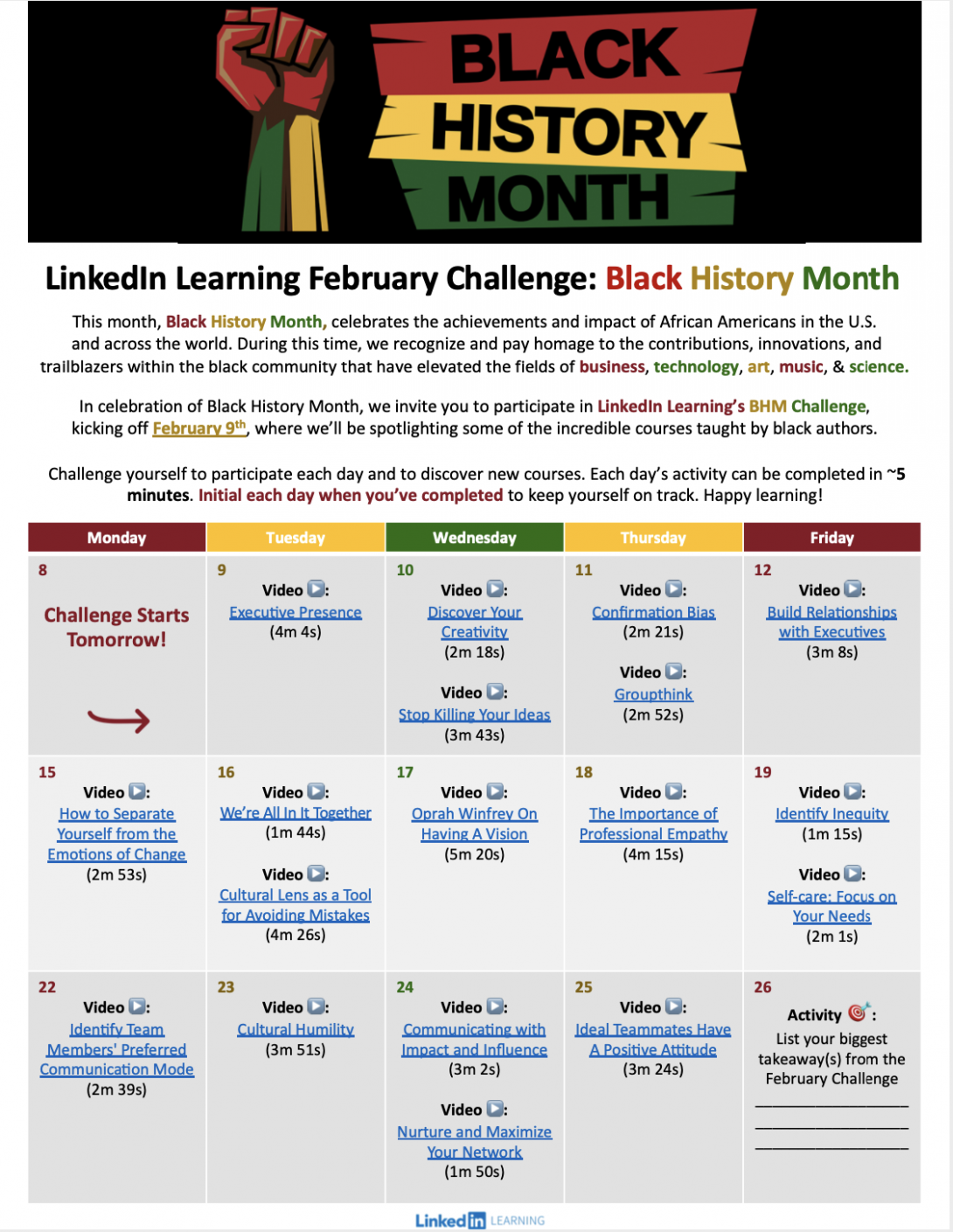 In celebration of Black History Month, we invite you to participate in LinkedIn Learning's BHM Challenge, kicking off February 9, where we'll be spotlighting some of the incredible courses taught by black authors.
Challenge yourself to participate each day and to discover new courses. Each day's activity can be completed in ~5 minutes. Initial each day when you've completed to keep yourself on track. Happy learning!
Modified on February 09, 2021