Introducing Improved Wi-Fi on East & West Campus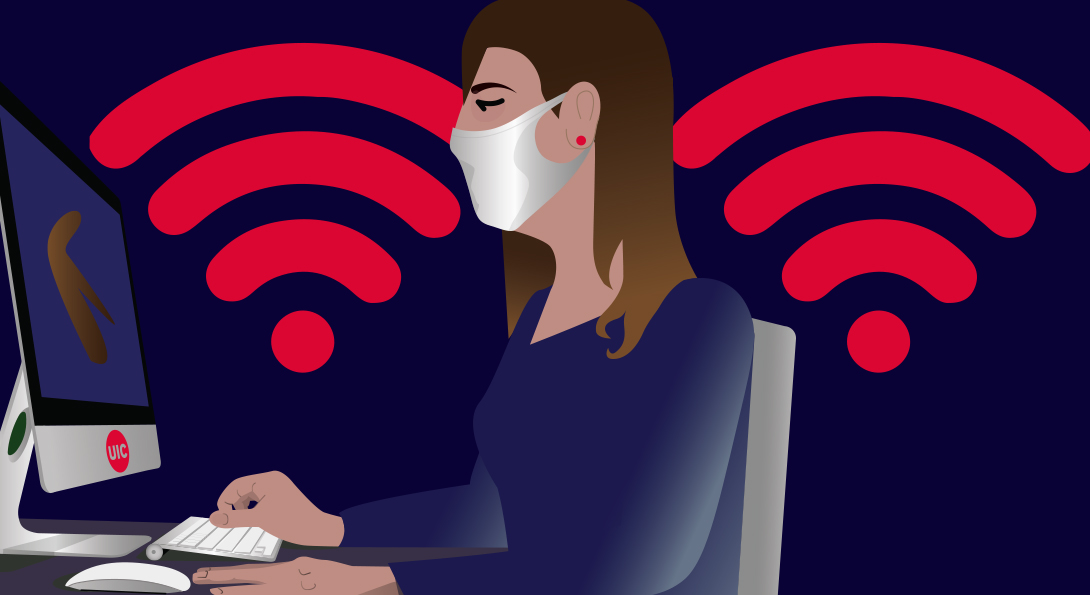 Introducing Improved Wi-Fi on East & West Campus
Technology Solutions continues to roll out improvements to the university's wireless infrastructure, and is happy to announce that enhanced outdoor Wi-Fi coverage is now available on East campus and West campus locations.
The UIC Community will have a wider range of access to Wi-Fi services throughout campus both inside and outside of classrooms and buildings with these improvements. With enhanced access to Wi-Fi services, the UIC Community will be better able to adhere to safety measures and practice social distancing in an effort to combat the spread of COVID-19.
Only current students, faculty, and staff can use the UIC-WiFi. Visitors to UIC may be eligible to use UIC-Guest or eduroam. See maps below for hotspot locations.
East Campus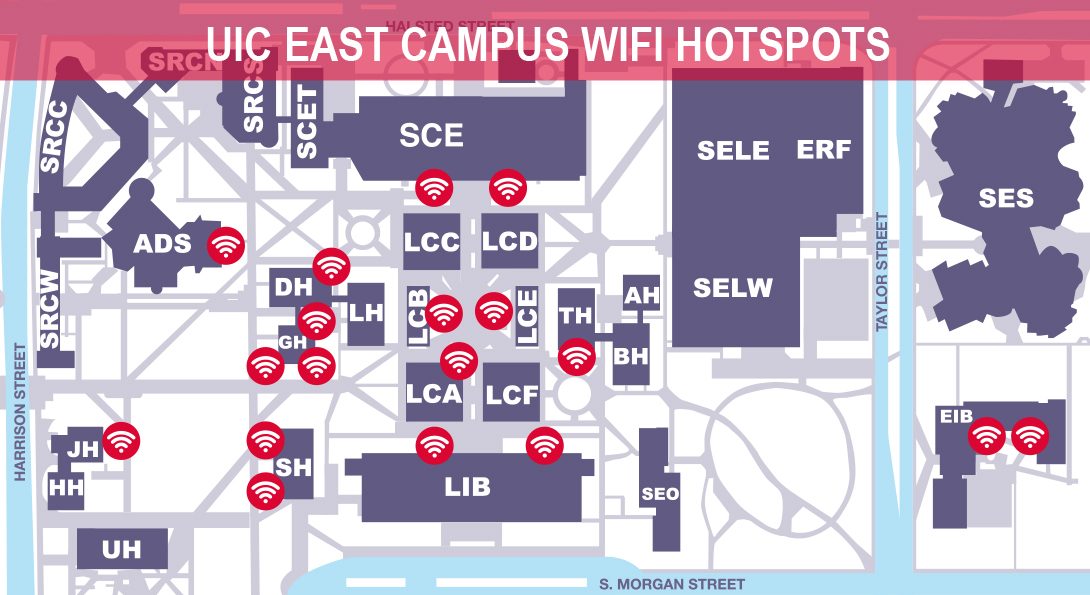 East Campus
West Campus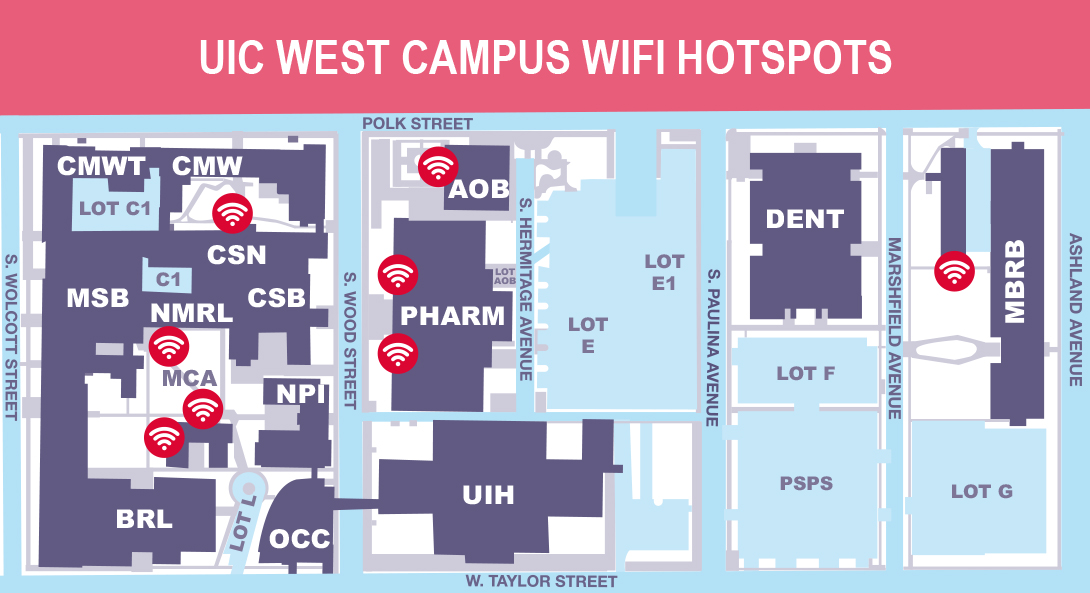 West Campus
Modified on August 18, 2021