Find the best the data storage solution for you with new Data Storage Finder Tool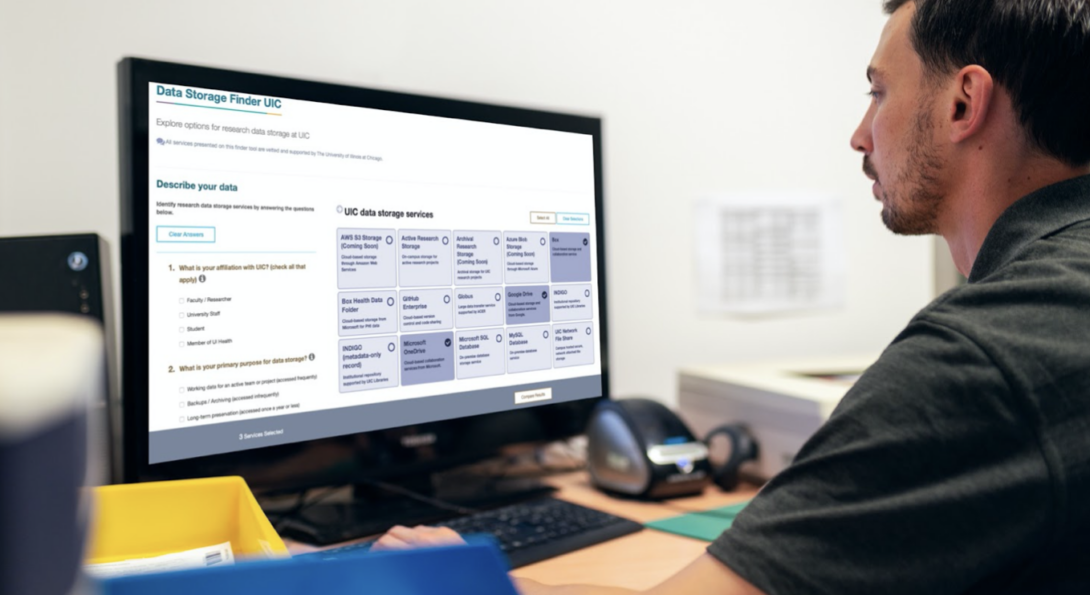 A quick and easy way to find the best storage solution for your needs
UIC offers many data storage solutions including Box, Google Drive, OneDrive, GitHub, MySQL, Amazon Web Services, Azure and more, but which is the best storage solution for you? ACER is pleased to introduce Data Storage Finder, a new tool poised to help UIC researchers, students, faculty and staff easily find the best data storage solution for them!
UIC offers many storage options, and it can be challenging to find the right one! Data Storage Finder is here to make this process easy.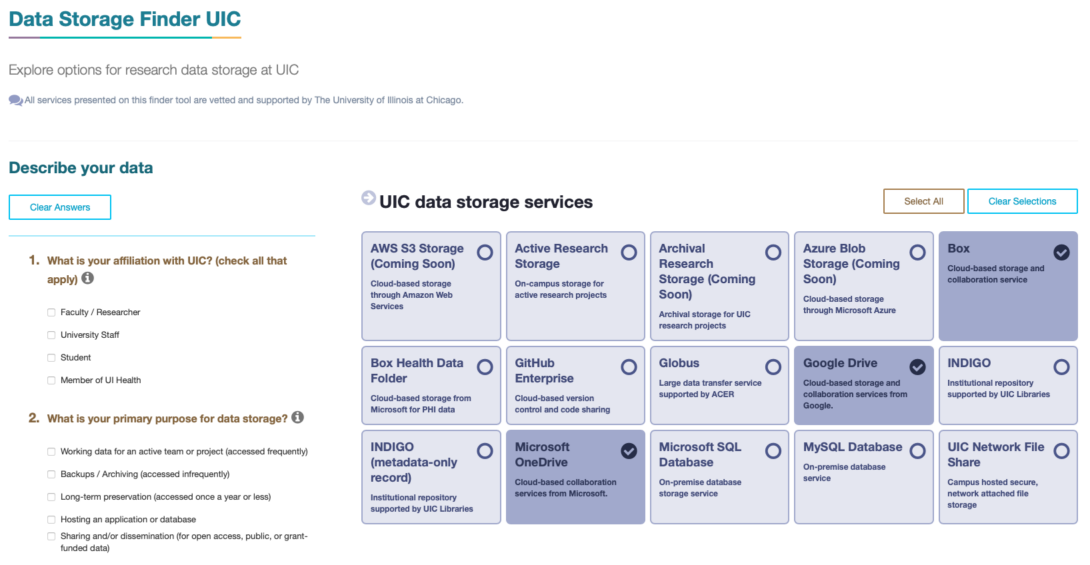 The Data Storage Finder tool asks a series of questions such as purpose, required regulation standards, storage capacity needs, and access type to better understand user needs.
The tool will filter and display suggested and available data storage options based on user selections. Users can then select the options displayed, and the tool will generate a comparison chart with detailed service information and easy access to links to request services.
The Data Storage Finder supports the IT Strategy and is part of the Data initiative to support the UIC Community with modern software interfaces and tools.
Modified on October 20, 2022