Highlights from the IT Community Update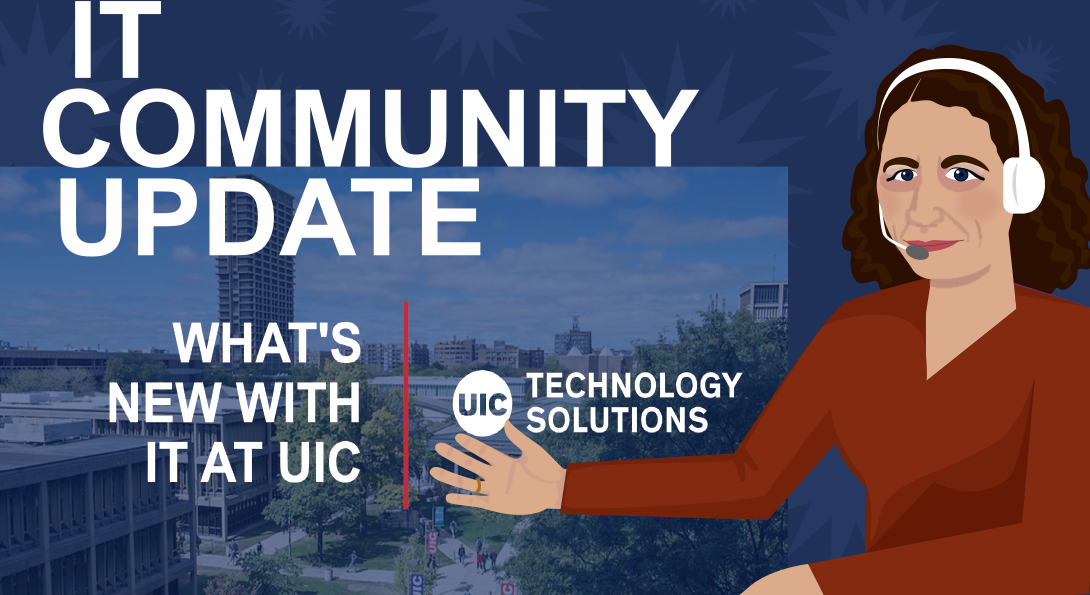 UIC IT Community Update
Taking place via Zoom on November 18th, UIC's IT Community Update was filled with valuable and insightful information on IT efforts at UIC, as each presenter shared updates on recent accomplishments, current projects, and upcoming initiatives in support of UIC's mission to achieve excellence. The agenda featured updates on an IT services roadmap, Learning Technology Solutions, TeamDynamix, research technologies, and a message from the Vice Chancellor of Innovation, among other presentations.
The event commenced with a welcome message by Chief Information Officer Cynthia Herrera Lindstrom. "2020 is such a loaded number. So many things have happened this year… it has been a challenge," Herrera Lindstrom said. "Quarantine, working from home, online classes…basically changed the way that we are working today and had a very significant impact on the services that we provide," she said.
In terms of addressing the needs resulting from COVID-19 measures, Technology Solutions was quick to offer several emergency services. Among the initiatives were, a virtual computing lab, increased VPN capacity, a laptop and hotspot loaner program, Zoom support, a tech information hub, and faculty support for online teaching.
Quote 1
"There are a whole bunch of things that we did that were very instrumental in making sure that we can continue working, teaching, and supporting our clients."

Chief Information Officer

|
Office of Vice Chancellor for Innovation Updates
Office of Innovation Leadership Announcement
UIC Vice Chancellor for Innovation, TJ Augustine, announced the appointment of Matt Riley as Associate Vice Chancellor for Innovation and new Chief Information Officer, noting IT advancement at UIC moving forward.
"In terms of what we're going to be seeing in the upcoming months here in IT, I think we're at a unique point right now where a lot of the work that needs to be done around network, data center challenges and research computing are getting to the point where we have a plan we can execute and I'm hoping that over the next couple months we can start rolling that out to the campus," Augustine said. "It will be a challenging time to do so because a lot of these projects need significant investment but this is an important area," he said.
IT Community Awards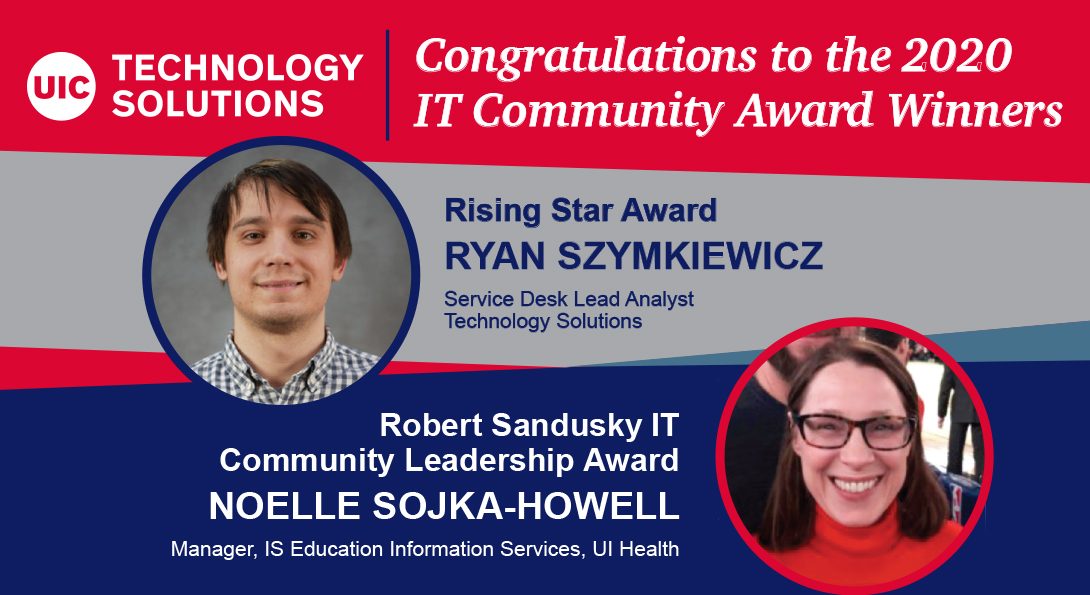 IT Community Awards
Chief Information Officer Cynthia Herrera Lindstrom also announced this year's Robert Sandusky IT Community Leadership (RSCL) and IT Community Rising Star (ITRS) award, which were given to UI Health Manager of IS Education Information Services Noelle Sojka-Howell, and Technology Solutions Service Desk Lead Analyst Ryan Szymkiewicz, respectively.
Ryan Szymkiewicz Quote
I am honored to receive the IT Community Rising Star Award and am especially grateful to the members of my Technology Solutions Service Desk team who nominated me.

Service Desk Lead Analyst

|
Learning Technology Solutions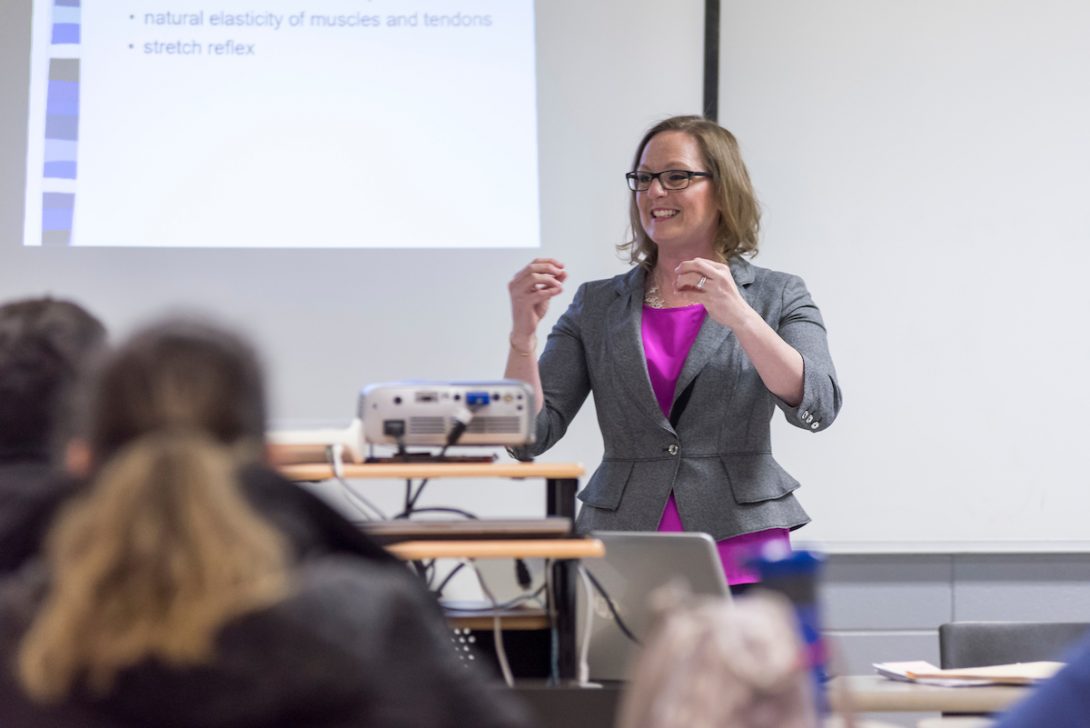 Learning Technology Solutions
Director of Learning Technology Solutions Elizabeth Romero Fuerte presented UIC's new organizational structure to support instructional innovation, where Learning Technology Solutions will transition to the Center for Teaching Excellence (teaching.uic.edu) on January 1, 2021.
Elizabeth Romero Quote
The intention of this alignment is to centralize faculty teaching resources, promote instructional innovation and have a closer relationship to the academic side of the university.

Sr. Director Learning Technologies & Instructional Innovation

|
Client Experience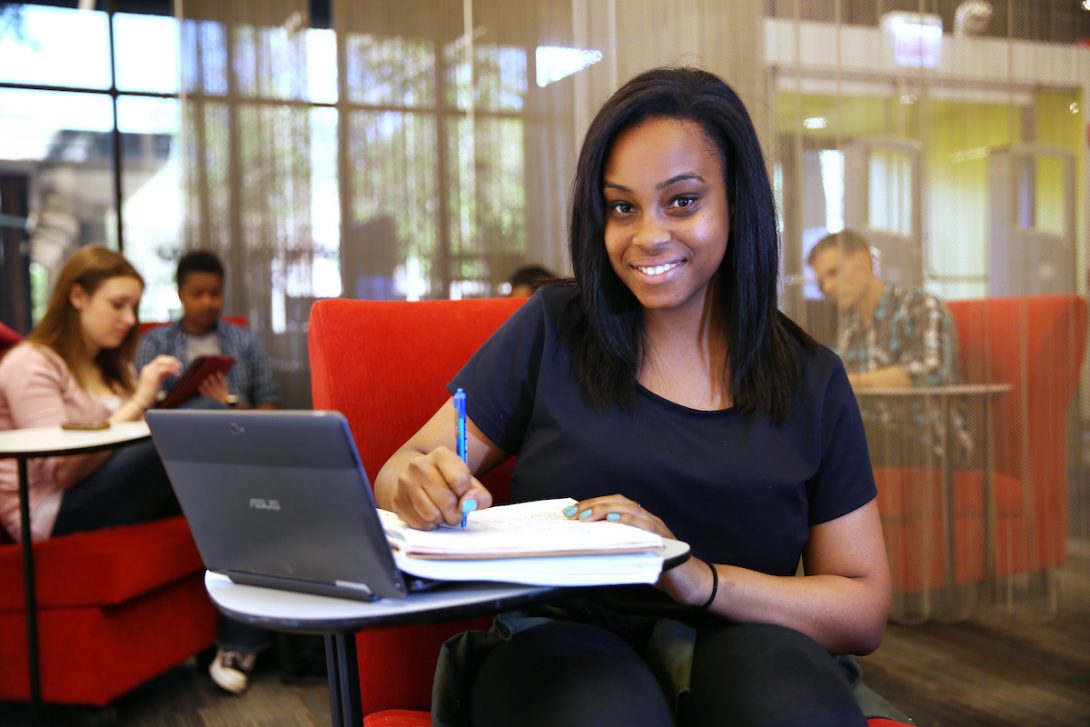 Client Experience
Technology Solutions Director of Client Experience Anthony Marino presented Technology Solutions' Team Dynamix IT service management platform integration, a new tool that will improve UIC tech support operations, centralize service requests, consolidate knowledge resources, and so much more all with the goal to enhance the client experience and modernize service management technologies.
Anthony Marino Quote
We want everyone at UIC to be able to have one place they can go to find information about services, find the knowledge to get answers, or submit a ticket to get support.

Director of Client Experience

|
Infrastructure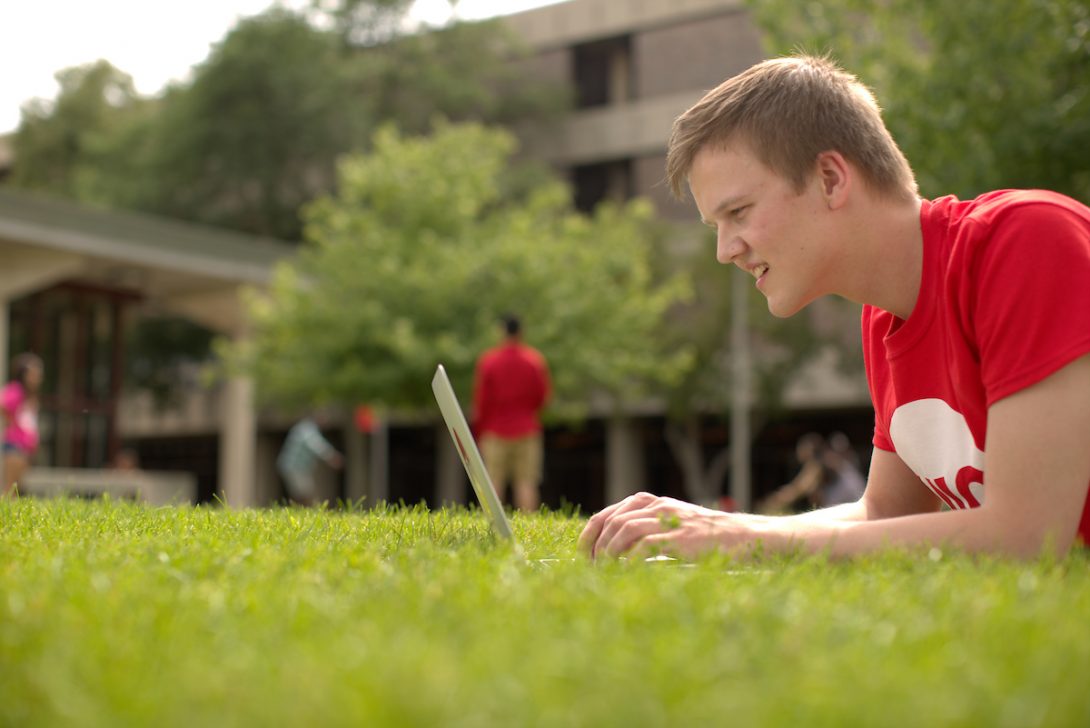 Network & Infrastructure
Director of Network Engineering & Infrastructure, Jelene Crehan presented the State of the Network Address.  "We are a people-first workplace, and our dedicated infrastructure teams are "boots on the ground" still going to campus – while adhering to COVID-19 safety measures – to ensure networks remain operational," Crehan said.
Learn more about the enhanced wireless access points on the East and West campus.
J Crehan Quote
Our wireless and electrician teams were able to install over 35 wireless access points throughout the East and West campus to support students that may need to come to campus to access reliable internet and practice social distancing.

Director of Network Engineering & Infrastructure

|
Information Security & Privacy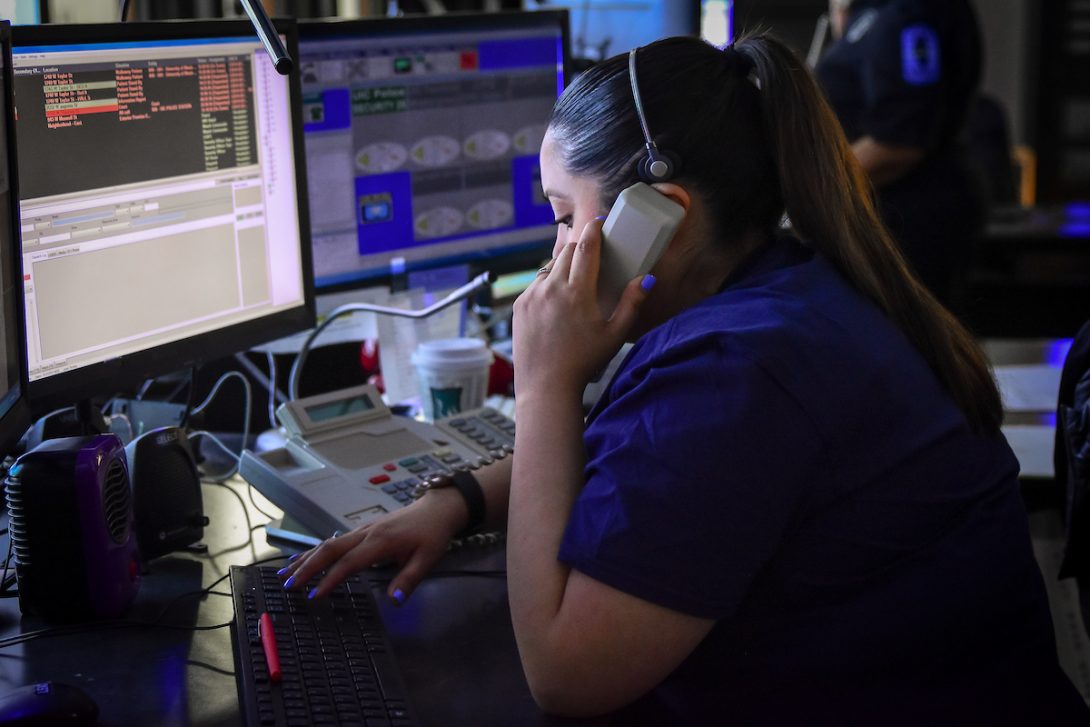 Security
In a presentation evaluating the "Current Threat Landscape," Technology Solutions Chief Information Security and Privacy Officer, Ed Zawacki, discussed his team's efforts to mitigate the threat of cyber threats and protect the UIC community of students, faculty and staff from targeted attacks. Zawacki announced new tools and services, such as Microsoft Defender and Safe Links, that support security efforts.
Learn about Security Awareness and the new Safe Links.
Ed Zawacki
Remote work is creating new challenges for the protection of university data and assets but we are rolling out these new tools to help us expand our defense parameter.

|
Service Roadmap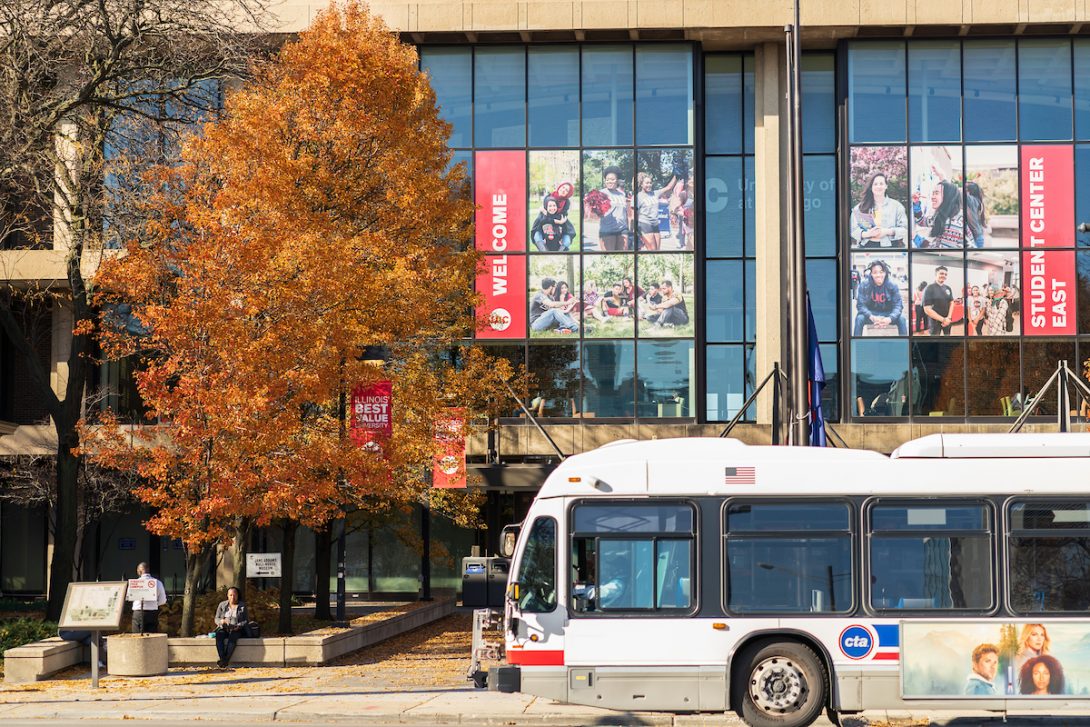 Service Roadmap
Director of IT Planning Mike Goedert presented the Technology Solutions Service Roadmap. "Our goal is to provide you with a tool that provides transparency on what Technology Solutions is working on and give some context around where these projects fall," Goedert said. "We are hoping that you can use this information to make informed decisions," he said.
Access the Service Roadmap on the PPMO website. Login required.
Mike Goedert Quote
Our goal is to provide you with a tool that provides transparency on what Technology Solutions is working on and give some context around where these projects fall.

Technology Solutions Director of IT Planning

|
IT Community Update
IT Community Update
The IT Community Update also featured updates on:
Backup Services by Dean Dang – Director, Enterprise Architecture and Development
Future of Development presented by Radhika Reddy – Asst. Director of Development
Research Technologies: Turbocharging Your Research with Data Science by Himanshu Sharma – Director of ACER
UIC Healthcheck: An IT Shared Service Collaboration presented by Philip Reiter – Executive Director of IT at the College of Pharmacy
To access the event recording and presentation materials, visit: uofi.app.box.com/v/IT-Update-2020
Modified on January 21, 2021