Graduate and Teaching Assistant Appointment Guidelines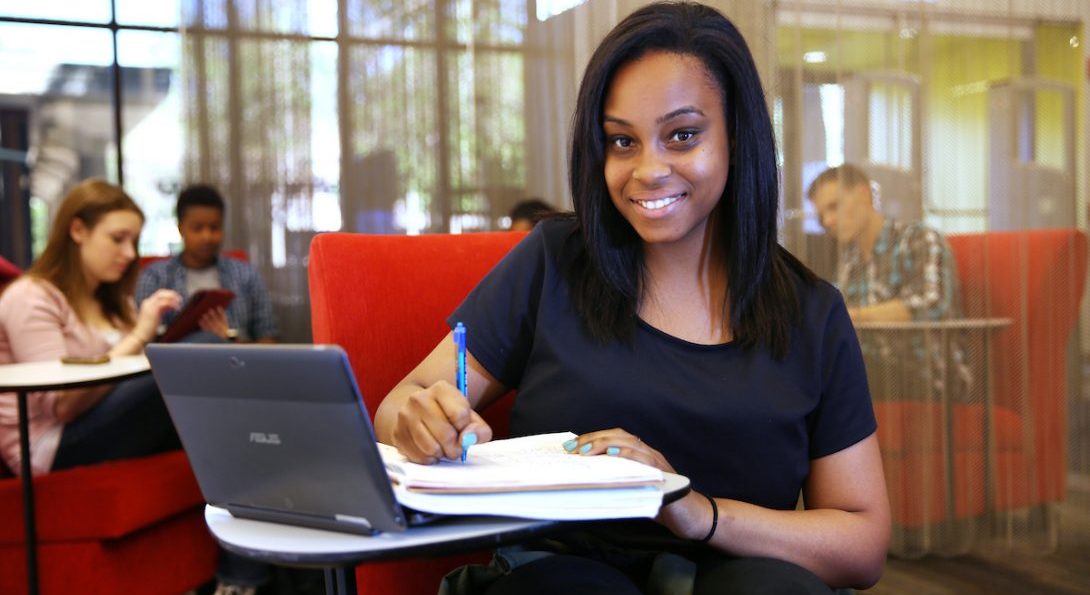 UIC Technology Solutions is an agile organization, with a collaborative and team-centered environment that provides IT leadership, academic technology infrastructure and services at University of Illinois at Chicago. We excel at supporting over 40,000 staff, faculty and students across a diverse and comprehensive university in the heart of Chicago. Our services include campus-wide networking, teaching and learning, identity and access management, communications, research computing, IT security, application development, web services, compliance and more.
TECHNOLOGY SOLUTIONS GRADUATE AND TEACHING ASSISTANT APPOINTMENT/REAPPOINTMENT GUIDELINES
Graduate and Teaching Assistantship Funding in Technology Solutions
Graduate and Teaching Assistantships in Technology Solutions are typically awarded in varying ranges from 25% FTE – 67% FTE and are a part of the Graduate Employee Organization Union.  Graduate and Teaching Assistantships can also carry a monthly stipend and tuition waiver.  Salary information can be found at the following link: https://hr.uic.edu/hr-staff-managers/compensation/minima-for-graduate-appointments/
Funding for these assistantships in Technology Solutions are supported through State and Self-Supporting sources.
Graduate and Teaching Assistant Opportunities in Technology Solutions
Graduate Assistant duties in Technology Solutions include but are not limited to duties primarily in support of technical/support services; network administration/end user support, equipment management, monitoring instructional and service labs (computer, video, etc.).
Teaching Assistant duties in Technology Solutions include but are not limited to duties primarily in support of instruction and educational services such as: providing training to students, faculty, and staff on the use of all tools within Blackboard and those related to classroom technology, providing training to students, faculty, and staff on the use of the installed multimedia software provided on the Lab workstations and Multimedia laptops available for checkout, assisting in designing, promoting, scheduling and delivering training seminars and webinars that support blended, online, and "flipped" classrooms, assisting with the creation, coordination, and dissemination of documentation related to instructional technologies, including, but not limited to: Blackboard Learn, Panopto, iClickers, Echo360, and other 3rd party tools and assisting in the creation of instructor and student tutorials of new instructional technologies.
All Technology Solutions Graduate and Teaching Assistant opportunities will be posted on Technology Solutions' website at https://accc.uic.edu/about/jobs/.
Graduate and Teaching Assistantships in Technology Solutions are awarded on the basis of academic record, applicant preferences, scheduling availability/timeframes, previous professional experience within or outside the university, weight and relevance of previous job performance as a Graduate or Teaching Assistant, and the business needs of the department.
Eligibility for Assistant Appointments
To be eligible for an assistant appointment, a Graduate Assistant or Teaching Assistant must be enrolled as a student and in good academic standing in a graduate program at UIC and meet other applicable requirements. For summer assistantships, assistants are not required to be registered during the summer if they were registered for the immediately preceding semester or are registered for the fall semester. If an individual who has accepted a Graduate Assistant or Teaching Assistant appointment fails to enroll, withdraws or otherwise fails to maintain academic eligibility in a graduate program, the University may, at its sole discretion and not subject to appeal under the Grievance Procedure, cancel the assistantship appointment. Only degree-seeking students may be eligible for an assistantship. Assistants who are determined to be ineligible for an assistantship appointment after the start date of their appointment shall be paid in full for all work performed on a  pro-rata basis, unless such ineligibility is based on an international student's legal visa status barring employment.
All appointments are contingent upon the applicant's compliance with documentation requirements for employment. Currently  these requirements include (for applicants who have never held an assistantship or other appointment at the University, or have not held an appointment in the last 90 days) completion of the I-9 and employee information forms as soon as possible, and in every case,  before the assistant performs any services associated with the appointment.
Notice of Appointment
All newly appointed and re-appointed Graduate Assistants and Teaching Assistants shall receive a letter of appointment which specifies the appointment title, wage amount, effective dates (duration) of service (including any mandatory or optional orientation sessions), the name and phone number of the supervising official in the department, the full time equivalence (FTE) of the appointment, tuition and fee waiver, and the major components of the assignment. The general hours of work and specific work assignment will be described by the supervisor.  Assignments may be changed at the discretion of the department with notice to the assistant. The letter of appointment shall be issued no later than 45 days before the start of the appointment. In the case of appointments made less than forty-five (45) days before or forty-five (45) days after the beginning of the semester, the letter of appointment shall be issued as soon as practicable.
Acceptance
A student who has been offered a Graduate Assistant or Teaching Assistant appointment is required to confirm acceptance to the department in writing or by electronic mail within the time period specified by the department. Acceptance of an appointment requires the assistant to be present and available to perform assigned duties during those dates. Failure to be present to perform assigned duties may result in the termination of the appointment.  The University recognizes that there may be circumstances beyond the assistant's control and the University may consider those circumstances in determining whether to hold open the appointment. These circumstances may include international students whose visas, or other required documents, are delayed in processing.
Renewal of Appointments
Assistants whose academic progress and service record have been determined to be satisfactory are eligible for reappointment at the sole discretion of the University, based on the past performance and service of the assistant, availability of funds, the University's determination of the need for service, or other factors. Departments have differing policies on the length of time students may hold assistantships and may limit the total number of semesters that an assistant may serve. In accordance with the University's standard of excellence, assistants must maintain a high standard of performance in their duties in order for their assignments to be considered for renewal.
Graduate and Teaching Assistant Prospective Preference Form
Click on the link below to access and download the Form.