6/25-26 Technology Solutions Service Catalog Refresh
The Technology Solutions Service Catalog will undergo a refresh June 25 - 26.  This refresh does not involve the addition of new services or retirement of current services, but rather, is an organizational update to simplify the view of our services through leveraging more of the capabilities of the TeamDynamix system that were not available when we first went live in February 2021.
The goal of this update is to make it easier for everyone to find and request the services they need, and better see the relationships between the different offerings that provide that service.
Primarily, there will be many fewer "sub-categories" within the current top-level categories, and the various products/solutions and request types that provide/relate to the same service have been consolidated to be found within a single service entry.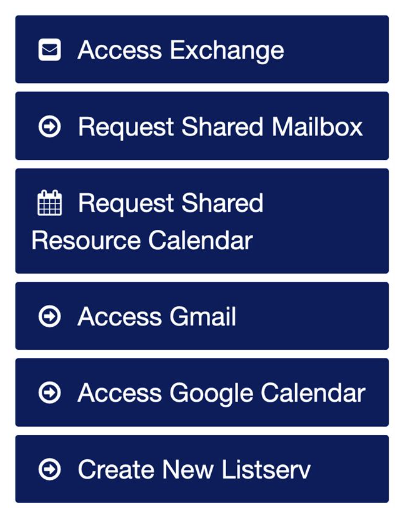 Example
In the current version of our service catalog, we have a sub-category of Email and Collaboration, and within that sub-category are multiple service entries related to email and calendaring (Exchange, Exchange Shared Mailboxes, Gmail, Google Calendar, etc). After the refresh, that sub-category will be gone, and instead there will be a single Email and Calendaring service, within which is found the related service offerings (which also show up in search/etc).
You can preview the new version of the service catalog at go.uic.edu/test-service-catalog (please do not attempt to submit requests, as that will create tickets but they will not be monitored during the upgrade time). Note that we are still working on content on some service pages.
Impact
This is a significant update to the service catalog (one we don't expect to have to make again), and with the scale of the changes there will be some side effects. Namely, many current service pages will be deactivated as new encompassing service pages are created. This will break existing URLs to the specific service pages. The Help Center search function will continue working, and we will be updating links from the IT website/etc to limit this impact, but those who might have bookmarks saved to a particular service page will likely need to update their bookmark.
We look forward to your feedback, along with that from the wider UIC community, to continually improve the catalog and make it as easy and straightforward as possible to find and request our services; particularly as we look ahead to expanding the catalog to encompass services provided by other units and functions across the university.