$270K Investment Modernizes BGRC Data Center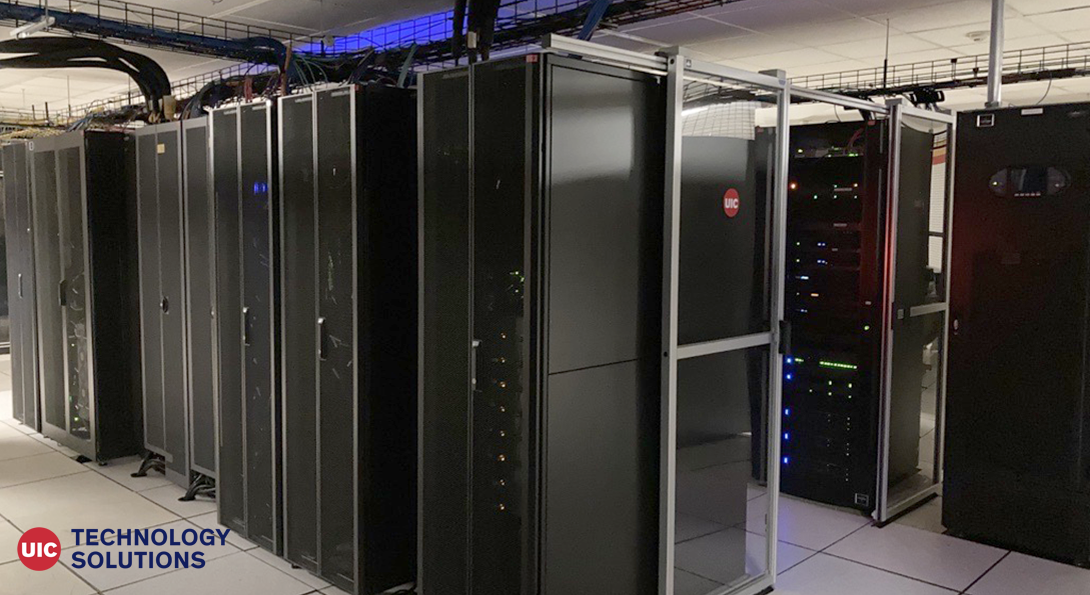 Upgrading power and cooling systems
Technology Solutions continues to update UIC technology infrastructure - this time investing $270,000 in replacing two main computer room air conditioning (CRAC) units that provide cooling to the Benjamin Goldberg Research Center (BGRC) data center.
Data centers are an integral part of the university's core functions, providing safe and secure data storage for research, academic and campus applications, and servers. Data centers require cool environments to function optimally and must be equipped with quality cooling equipment and backup emergency power in case of power outages.
The CRAC unit replacements improves the reliability and sustainability of enterprise IT services hosted physically on premises in UIC's west campus data center.
This project modernizes the BGRC data center by providing an innovative cooling solution that improves energy efficiency, reduces downtime, lowers maintenance costs, and provides intelligent monitoring and management capabilities.

Assistant Director for Data Center Operations

|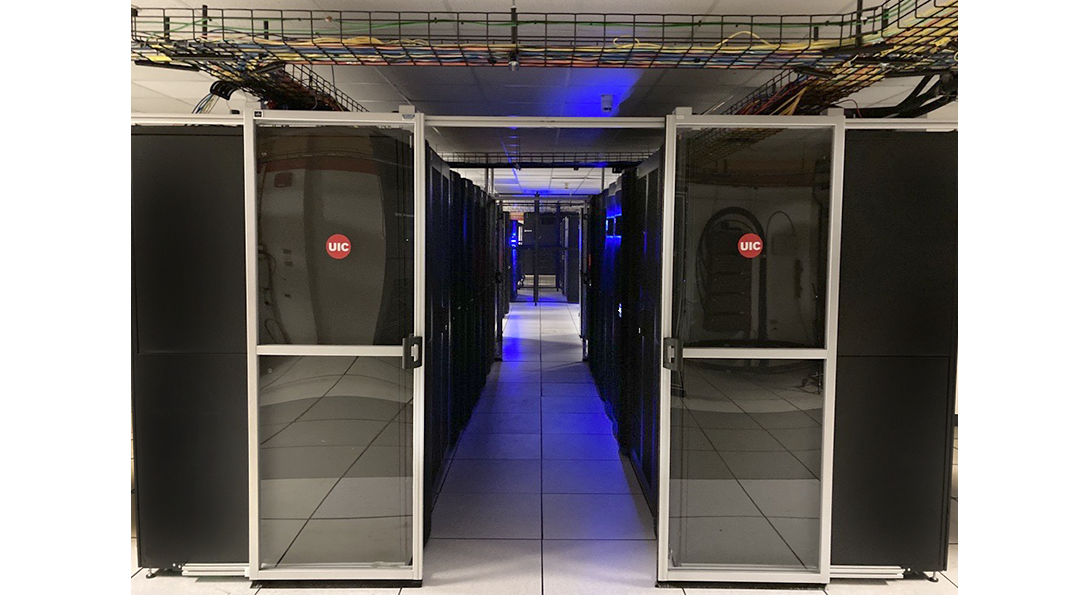 The BGRC Computer Room Air Conditioning upgrade improves energy efficiency up to 50% while modulating compressors increases energy efficiency up to 30%.
In addition, the upgrade includes advanced sensors and fault tolerance/detection, providing intelligent network monitoring and management, thus benefitting the UIC community through increased reliability and reduced downtime, lower energy consumption, and lower maintenance costs.
Aiming to be in alignment with the Office of Planning, Sustainability, and Project Management goals for UIC, Technology Solutions IT infrastructure purchases serve operational needs and benefit the UIC community through upgraded technology infrastructure and offerings.

As part of the Forward Initiative, the BGRC data center upgrades support the university's efforts to expand, optimize, and modernize campus infrastructure and technology.
Modified on June 06, 2022