2021 UIC Cyber Security Awareness Campaign: True Stories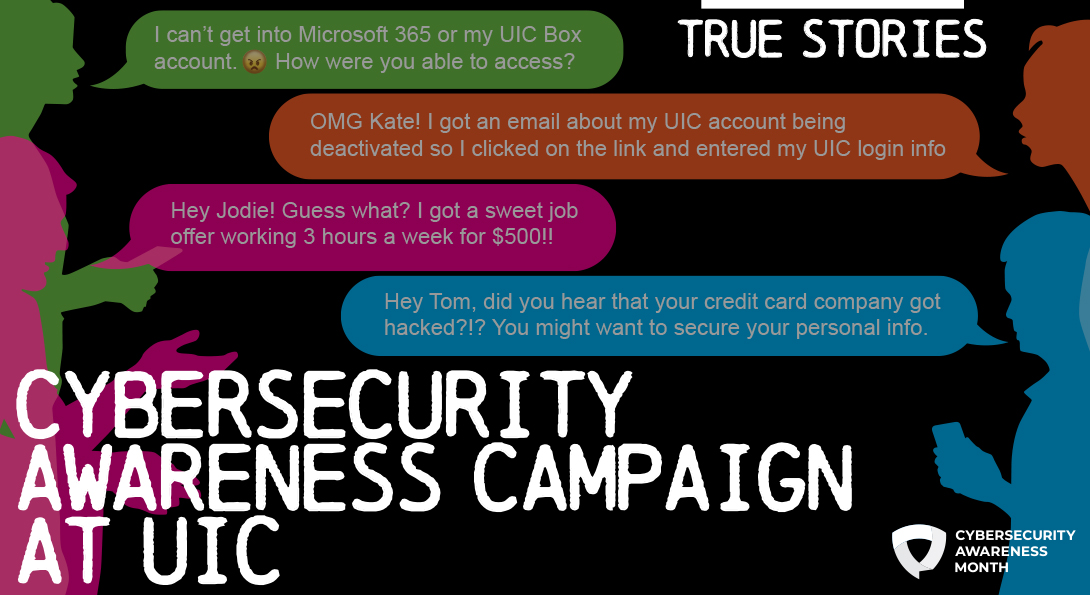 October is National Cyber Security Awareness Month (NCSAM)!
Each year in October, UIC Technology Solutions develops a unique campaign promoting cyber security. This year's NCSAM campaign - True Stories - features real scam attempts at UIC and teaches students to stay safe from cybercrime.
On every Monday in October, students will receive emails covering the topics of phishing, 2-factor authentication, job scams, and keeping personal information safe, and will also have the opportunity to participate in a weekly Cyber Security Quiz for the chance to win a $50 gift card to the UIC Bookstore.
Modified on October 05, 2021