New CIO Innovation & Technology Report Highlights Tech Projects & Advancements at UIC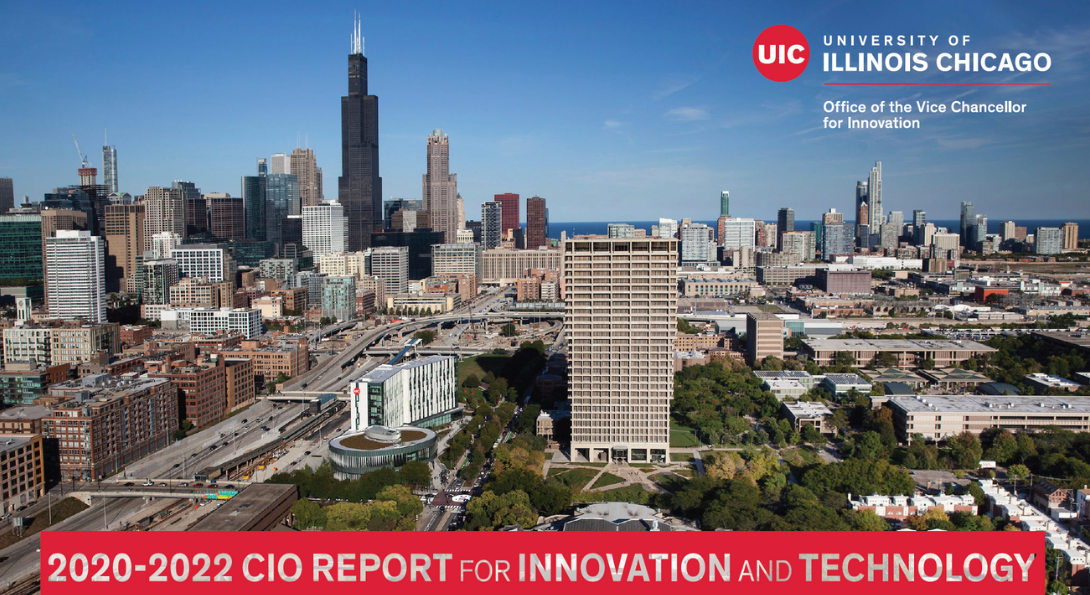 Introducing the 2020-2022 CIO Innovation and Technology Report
The Office of the Vice Chancellor for Innovation, and Technology Solutions, are pleased to publish the 2020-2022 CIO Report for Innovation & Technology.
This report highlights completed and in-progress projects and initiatives that are impacting the future of IT at UIC in various ways. As technology evolves, we are making strides to modernize and transform IT@UIC to support teaching, learning and research.
In this report, you will learn about our mission, accomplishments, and the UIC IT Strategy and its seven initiatives supporting enhancements to university infrastructure, technology support, research services, accessibility efforts, and more.
Keeping innovation and transparency in mind, Technology Solutions looks forward to sharing this, and future reports, with the UIC Community. We welcome you to take a moment to browse the report and learn more about how our projects and efforts are improving the UIC experience for all.
Modified on March 16, 2023