File Storage & Sharing
Cloud-based storage is an online system in which a user is allocated storage space on a server and can share files with others over the Internet. By default, files stored are private but can be shared with individuals, the University, or publicly.
Files stored in cloud-based storage can be accessed from nearly any device with an Internet connection. The cloud-based storage services listed below include their own optional software application that allows the synchronization of files among multiple devices and the cloud.
UIC students have access to several cloud services including Box, Google Drive and OneDrive.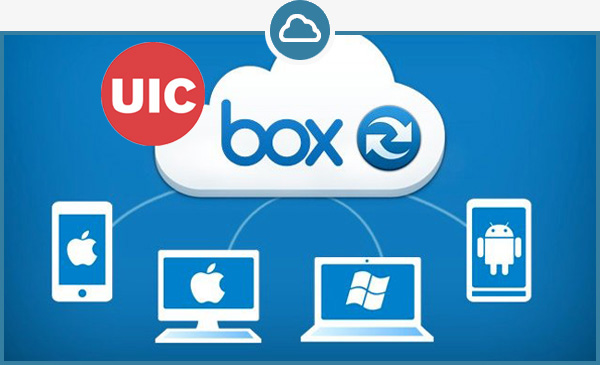 Box is an online file sharing and cloud content management service that works on PCs, Macs, mobile and tablet devices.
Box accounts are available to current UIC students, faculty, and staff (external affiliates are not eligible).
A valid UIC primary NetID and a common password are required to create a University Box account and to later access the University Box account.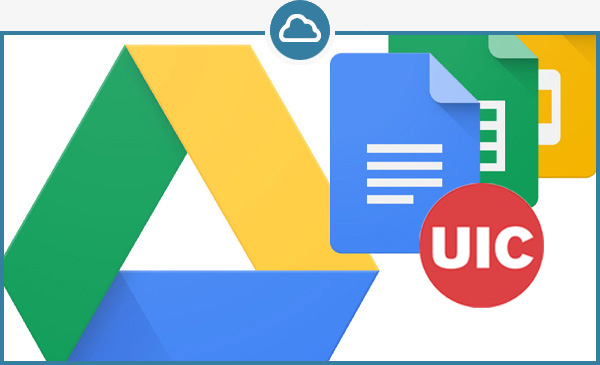 Google Drive is available in student's UIC Gmail accounts. Enables students to create documents, and share on the fly with Docs, Sheets, and Slides apps.
Google Drive can be used to create and share a variety of online documents, from word processing and spreadsheets to forms and presentations — all with mobile access.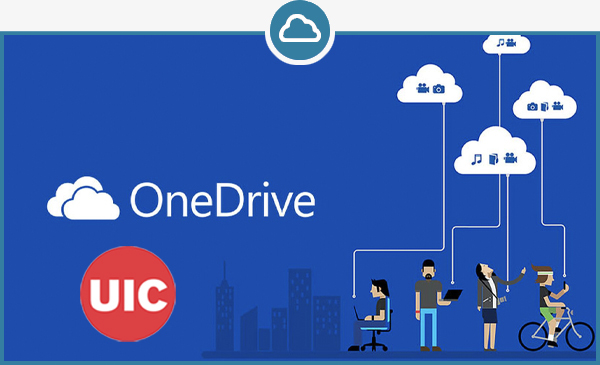 OneDrive is a convenient cloud storage solution if you use other Microsoft Office 365 apps, such as Exchange.