Student Email
Part of Google Workspace core tools, Gmail is the official email for UIC students, with the exception of students from the College of Dentistry and School of Law.
UIC email accounts are created for students once their NetID is activated. Visit Student NetID to learn how to activate your NetID.
Once a student activates their NetID and password, they will be able to log in to their UIC email. Any emails sent to their @uic.edu email address will be sent to their designated UIC email account.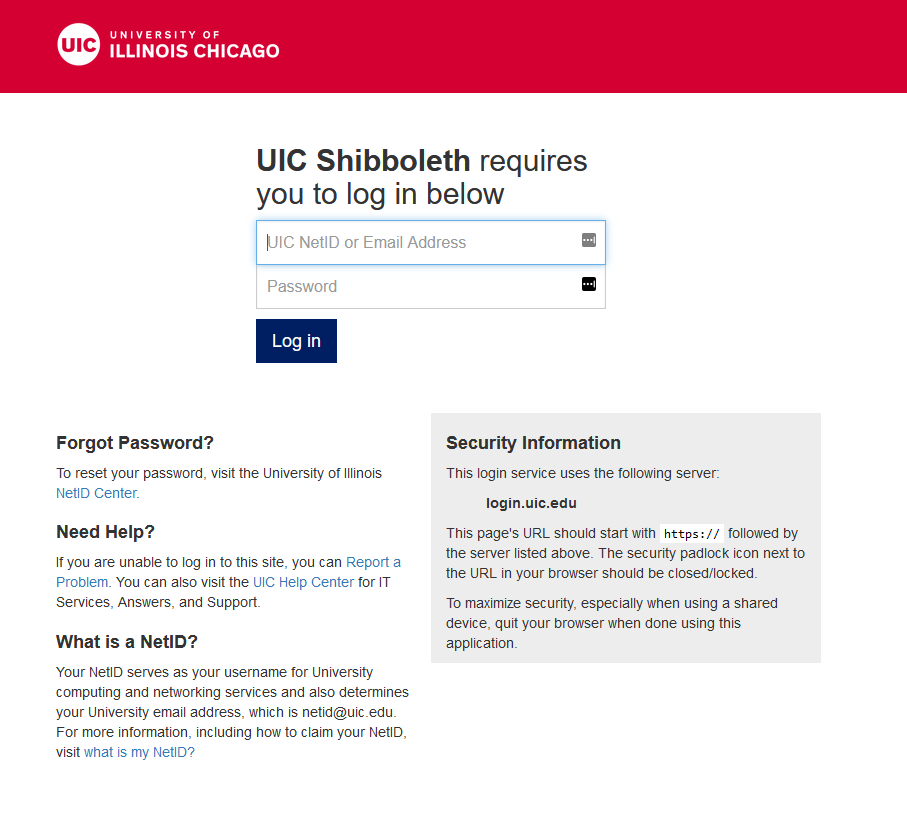 Once a student has activated their NetID and set a password, they will be able to log in to their UIC Gmail. To access UIC Gmail:
Go to gmail.uic.edu.
You will see a University of Illinois at Chicago log-in page.
Enter your NetID and password and click "Log in".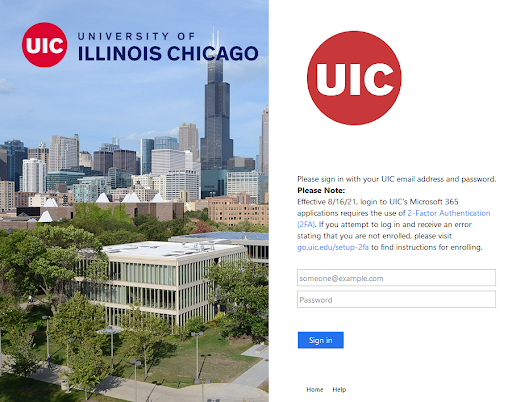 Microsoft Exchange is an email server, which UIC uses as a dedicated network resource management program to manage university email. Outlook is the Microsoft application that students will use to access university email.
Outlook can be accessed online at office.uic.edu or by installing the Microsoft Outlook application on your desktop computer. Two-Factor Authentication (2FA) is required. Learn more about Duo 2FA.
To access Outlook online, students must enroll and authenticate with 2FA. Visit how do I set up 2FA? for step-by-step instructions.
Go to outlook.uic.edu.
You will see a University of Illinois Chicago login page.
Enter your NetID or UIC email and password and select Sign In.
Authenticate with Duo2FA.
Effective Saturday, May 29, 2021, email routing to uic.edu will be updated to improve overall UIC email delivery security. As a result of this change, UIC email users may see more email routed to Junk Email or Spam folders. 
We suggest that you periodically check your Junk Email/Spam folder in case any messages are incorrectly marked as spam, and report any phishing attempts that do make it to your inbox to security@uic.edu. Learn more about new spam filters.
The email forwarding program is available to students who graduate from UIC.