Digital Textbooks for Students
Digital textbooks, or e-books, are a computer rendition of physical textbooks with additional features. To address different learning styles and needs, a digital textbook is usually designed with progress indicators, note-taking, reference tools, advanced searching, videos, animations, or audio resources.
Quote
A digital textbook may be more interactive and engaging. It is often designed with modern tech-savvy learners in mind.
Access Digital Textbooks in Blackboard

Login to Blackboard and go to Course
Go to Course Tools
Click on Academic Digital Resources
Access Digital Textbooks in Blackboard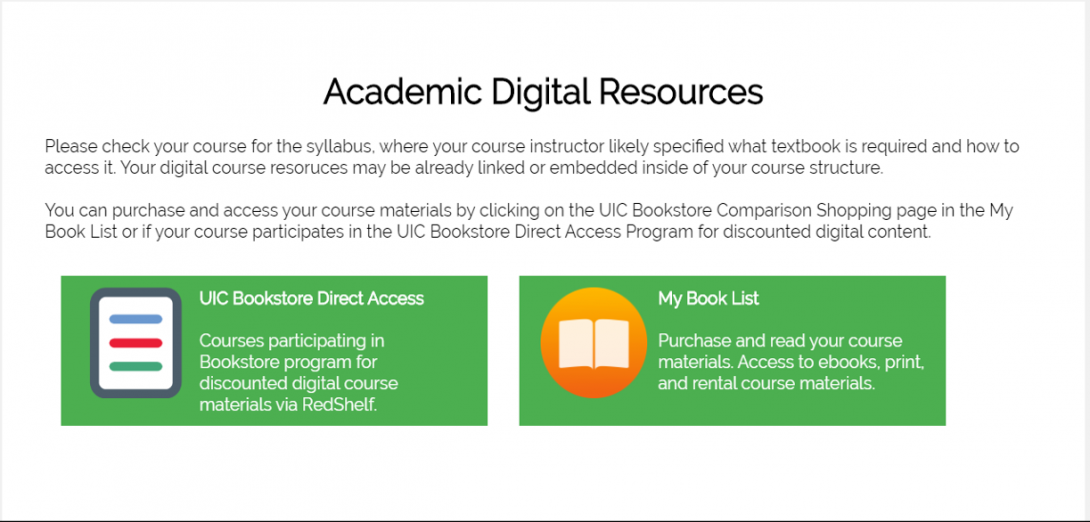 Click on "UIC Bookstore Direct Access" for Direct Access title
Click on "My Book List" for a master copy of current book list
Follow purchase instructions