About LTS Support Office
About LTS Support Office
The Learning Technology Solutions (LTS) support office provides faculty with a one-stop-shop for teaching and learning technology needs. Whether assistance is needed with Blackboard, Lecture Capture, a projector in a classroom, or even a classroom that is too hot, this is the place to go!
Technology Solutions' team of academic technologists is ready to help ensure that the learning process goes as smoothly as possible through centralized support of the entire Educational Technology catalog of services. Just give us a call, or send us an email.
Spring 2021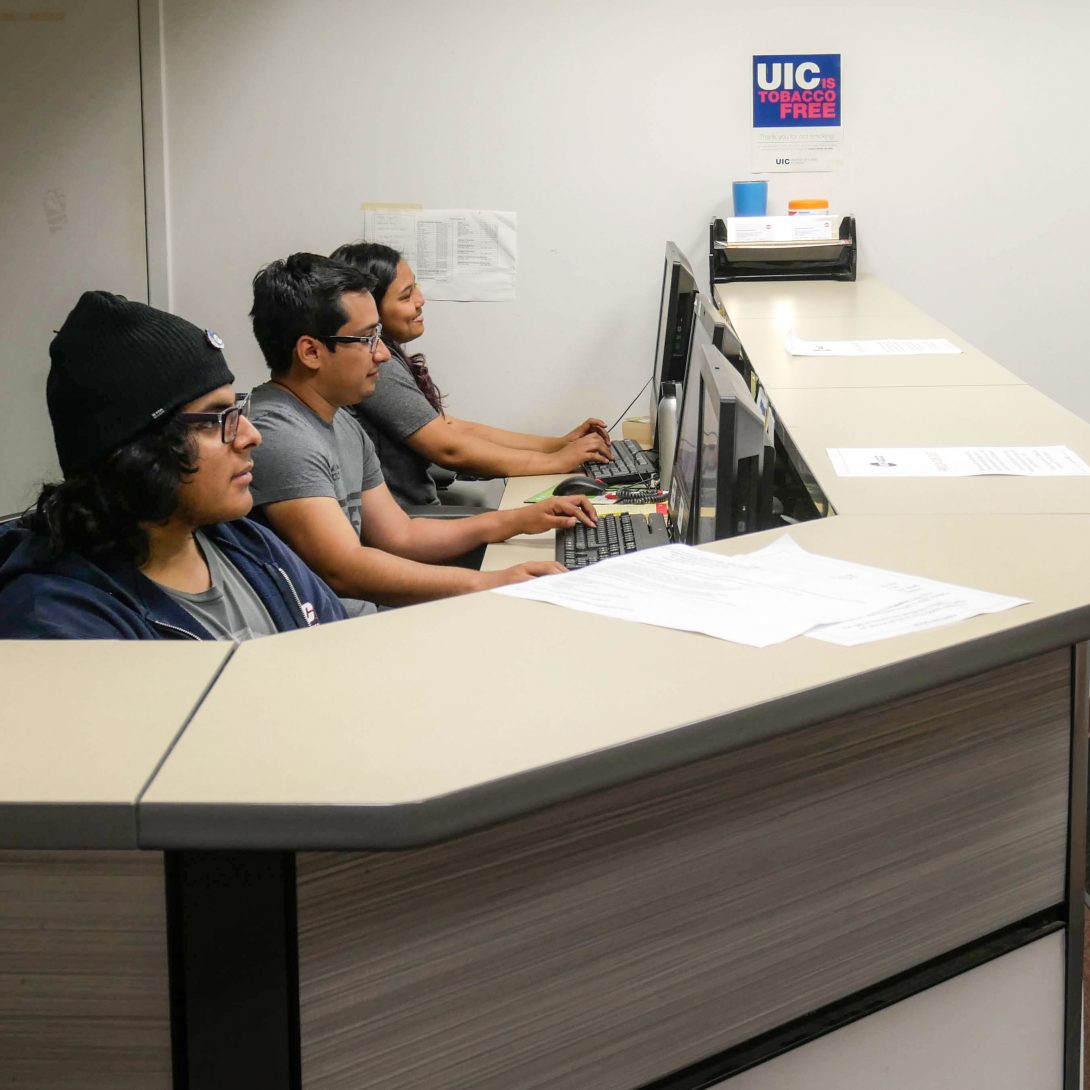 Support to faculty teaching with technology (Blackboard, VoiceThread, Echo360, Panopto, etc.) is available as follows:
Hours of Operation


Monday through Thursday, 7:30 am to 9:00 pm
Friday –  7:30 am to 7:00 pm

Email: LTS@uic.edu

Requests are responded to within 2 business days unless in-person training/discussion is required, or escalation to the vendor is required.

Phone 312-413-0003, option 1

If you leave a message, a ticket will automatically be created on your behalf and we will follow up with you.
Instructional Design, Multimedia & Equipment Lending
The following additional support for teaching and learning is available Mon-Fri, 9 am to 5 pm
Instructional Design offices will be closed, but requests for Instructional Design and Blackboard consultation can be made online using the ID Office Hours Booking Calendar
The Academic Multimedia Lab will be available by appointment only for virtual consultations; requests can be made online using the Multimedia Booking Calendar.
Equipment Lending

Laptop & Hotspot support to students in need. Request Form
For more information on Technology Solutions Service and Support Operations for the spring semester, visit the Services & Operations page.