Easily Convert Files with Blackboard Ally File Transformer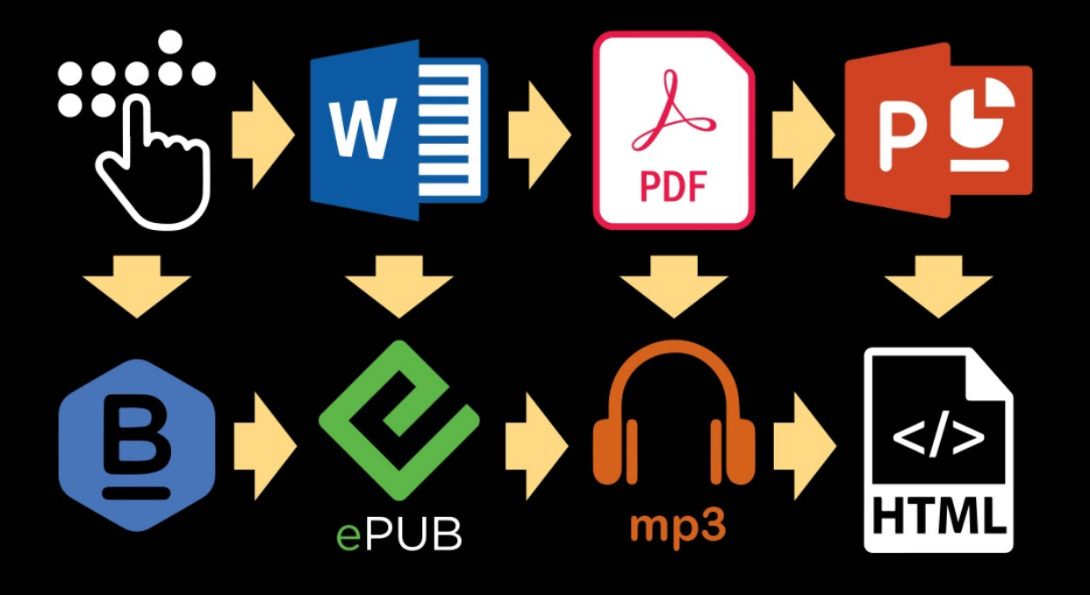 Greetings Remote Learners!
Have you ever accessed a file that was difficult to read, or you wish came in a different format? Now you can download alternative formats directly from your Blackboard course.
Like many other universities, UIC was forced to move to remote teaching in the middle of the spring term. Instructors had to suddenly change the way they teach for their students to learn digitally. Many instructors use handouts that quickly needed to be digitized; others created video or audio files without any captions. For many students, that may not be a big deal, but for some it is.
If for whatever reason you prefer a particular format for your digital files, you may be forced to search online to find free software that can transform those files for you. You don't need to look online anymore, at least not temporarily! Now, you can use Blackboard Ally's File Transformer, a tool that allows you to upload a file and download it in an alternative format, such as audio or HTML. This way, you can use the file that better fits your needs or the devices you use.
Ally Transformer makes content more accessible to everyone, improving the remote learning experience for all.
Ally's File Transformer is very easy to use.  Go to your Blackboard course and under the Tools menu select File Transformer. Then upload your file and pick the format you'd like. Available formats include the following:
OCRed PDF | Makes scanned documents searchable and more readable. Reduces file size.
Tagged PDF | Open DOC PPT Open Tagged PDFs, Word documents or PowerPoint files without Microsoft Office. Improves use with assistive technology and helps reduce bandwidth.
Audio | MP3 version for listening on personal devices, or when you want to take a break from reading.
HTML | Mobile-friendly responsive version for easier reading in a browser and on mobile devices.
Electronic Braille | BRF version for tactile reading on electronic braille displays.
ePub | For reading and annotating as an e-book on an iPad and other e-book readers.
Beeline Reader | Enhanced version for faster and more focused on-screen reading.
As simple as that. Access the information you need, the way you need it!
NOTE: In response to COVID-19 measures that call for remote teaching and learning, Blackboard is temporarily offering the File Transformer free of charge. File Transformer is part of Ally, an accessibility component of Blackboard that UIC pilot-tested last year and may adopt in the future to provide students with accessible alternative formats. Share your experience with the File Transformer by emailing us at LTS@uic.edu
Modified on January 25, 2021