Leadership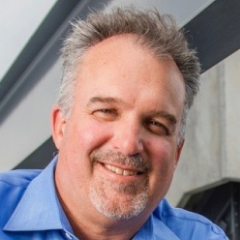 Matt Riley: Associate Vice Chancellor for Innovation and Chief Information Officer

As Associate Vice Chancellor and Chief Information Officer, Matt is a member of the Vice Chancellor for Innovation's leadership team and is responsible for all aspects of central IT – including all computing and information technology services and infrastructure, education and research technologies, and strategy and planning. He works collaboratively with key stakeholders, including university leadership and college/departmental IT staff, to align computing and information technology priorities with the strategic goals and objectives of the university, and to identify ways to advance the use of the university's computing and information technology resources to drive innovation.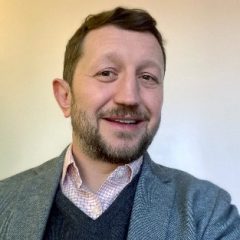 Jason Maslanka: Assistant Vice Chancellor for Innovation and Chief Information Officer

As Assistant Vice Chancellor for Innovation and Chief Information Officer, Jason Maslanka is responsible for providing strategic and operational leadership to align the IT infrastructure and services in support of UIC's strategic goals and objectives. He oversees operations of the central IT organization that provides technologies and services to the UIC campus community including Networks and Telecommunications, Enterprise Solutions, Security and Privacy, Client Services and Support. Jason is a graduate of UIC with a Bachelor's degree in English, has a Master of Arts in New Media from DePaul University and a Master of Business Administration from University of  Illinois Urbana-Champaign.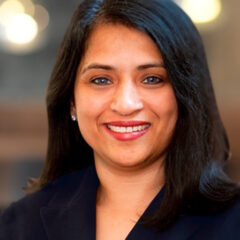 Shefali Mookencherry: Chief Information Security Officer

As the chief information security officer at UIC, Shefali is responsible for information security and privacy for the University; developing the information security and privacy strategy; refining university policy to reflect the changing landscape of information security; and ensuring that information assets are adequately protected.  Shefali is a seasoned professional with expertise in information security, higher education, privacy, HIPAA, research, healthcare policy and strategy, revenue cycle, reimbursement, Promoting Interoperability (PI) and compliance. With 20+ years of higher education experience including 30+ years of healthcare experience, and 17 of those years in senior management positions, she is acknowledged as a cybersecurity Subject Matter Expert (SME), who has fulfilled Chief Information Security Officer (CISO) roles and conducted information security risk analyses and assessments in the U.S.A. and internationally.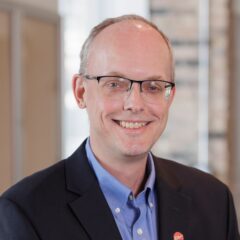 Mark Goedert: Director, IT Strategy and Planning

As Director of IT Strategy and Planning, Mark Goedert oversees the long-term strategy and direction of Technology Solutions. Mark leads departmental efforts through planning, developing, and monitoring projects to ensure that the efforts of the IT organization align with the strategic goals of the campus. Mark also provides campus-wide leadership in the areas of IT policy, processes, information, program/portfolio management, and information technology, fundamental in achieving organizational optimization.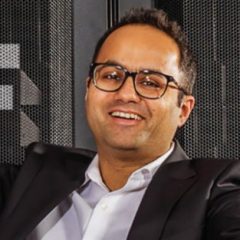 Himanshu Sharma: Associate CIO for Research Technologies and Innovation, ACER

Himanshu Sharma is the Associate CIO for Research Technologies and Innovation for Advanced Cyberinfrastructure for Education and Research (ACER) at Technology Solutions. His team acts as a single point of contact for addressing data, training and computation needs of UIC researchers. ACER's mission is to advance scientific research, innovation and collaboration at UIC by providing advanced cyberinfrastructure (e.g training, research consultation, data management, storage & software) and computing (e.g. Data Analytics, Cloud, HPC, HTC) services. Himanshu's skills include Business Process Reengineering, High-Performance Computing, Research Administration, Data Science and AI/ML. He is currently a PhD student focusing on Biomedical and Health Informatics where he is focusing on Social Determinants of Health.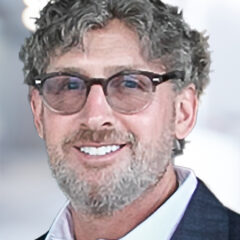 Bryan Libbin: Associate Chief Information Officer for Academic Technology

Bryan is the Associate Chief Information Officer for Academic Technology. Bryan is a strong advocate for the use of technology in education and has presented at numerous conferences and workshops on the topic. He is an active member of several professional organizations, including Educause Learning Initiative and the Association for Educational Communications and Technology. Bryan began his career in education and transitioned to educational publishing as a producer of educational technology. Prior to joining UIC, Bryan served as Senior Director of Academic Technology at Northwestern's School of Communication, has held leadership roles at the Illinois Institute of Art and Kaplan University, and received a TAACCCT grant from the State of Illinois Community College System. Bryan's background includes a Bachelor's degree from the University of Michigan, as well as a Master's degree in Curriculum and Instruction Technology from Loyola University. Through his work, Bryan has been committed to advancing the field of educational technology and helping to create innovative solutions that can improve teaching and learning in higher education.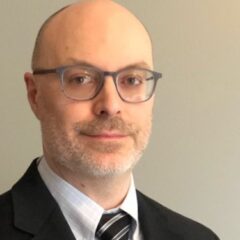 Esteban Perez: Director, Information Security

As Director of Information Security, Esteban is responsible for overseeing the information security team activities of monitoring, assessing, and responding to security events, as well as security service delivery, and compliance activities. Esteban is focused on delivering IT-enabled value by investing in relationships and fostering collaboration and open dialogue. Esteban has earned a master's degree in Management of Information Systems from the University of Illinois at Springfield along with graduate certificates in Cyber Security Administration, Cyber Security Management, IT Project Management, Business Process Management, and Business Analytics. In 2018 Esteban was a recipient of the UIC's Award of Merit. Esteban also holds an Ethical Leadership certification from the NASBA Center for the Public Trust and is an alumni of the MOR IT Leadership Program.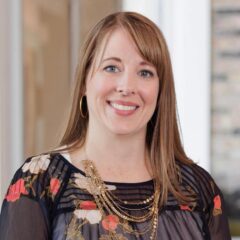 Jelene Crehan: Director, Network Engineering & Infrastructure

As Director of Network Engineering and Infrastructure, Jelene is responsible for developing a network infrastructure and data center strategy for UIC as well as implementing a reliable foundational network to deliver information technology services to the entire campus community. She leads teams responsible for improving and maintaining all data centers, phone services, emergency communication infrastructure, wireless and wired network infrastructures. Jelene is a graduate of UIC with a Bachelor's degree in Computer Engineering.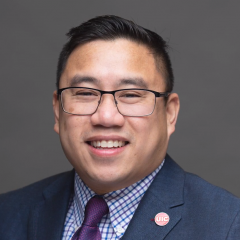 Dean Dang: Director, Enterprise Applications and Services

Dean Dang serves as the Director of the Enterprise Applications and Services team at UIC's Technology Solutions. Dean oversees information technology operations and ensures smooth delivery and operation of IT services by monitoring system health and performance. By developing strategy as it relates to UIC's IT applications and services, he can ensure the processes and standards for selection, implementation, and support of systems are of the highest standards. Dean earned a bachelor's degree in Biology from UIC and his Masters's in Management Information Systems from UIS in 2022. In 2020, Dean was a recipient of UIC's Award of Merit.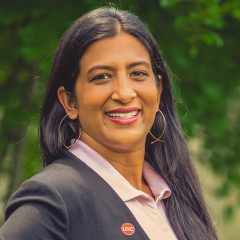 Radhika Shah Reddy: Director, Software Development and Delivery

Radhika is the Director of Software Development and Delivery at UIC's Technology Solutions. She is responsible for positioning the Development and Delivery teams to modernize UIC's IT tech stack, architect high-quality platforms, promote innovation, advocate data-informed decisions, build relationships with the broader UIC community through collaboration, and foster a developer community by providing technical mentorship. By establishing a strategy to align with UIC's mission, her unit ensures code integrity of application development, secure data management, and streamline continuous deployment on all our platforms. She earned a Bachelor's degree in Computer Science with a Math minor at Benedictine University and a Master's degree in Computer Science from DePaul University.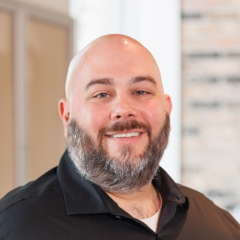 Anthony Marino: Director, Client Experience

As Director of Client Experience, Anthony is responsible for developing strategy around client support, marketing and client engagement, and improvement of service management practices for Technology Solutions. He leads the teams responsible for service desk operations, on-site support, and client relationship management, while working to mature how Technology Solutions provides and supports its services to ensure the needs of the UIC community are met through a positive client experience. Anthony is a graduate of UIC with a Bachelor's degree in Psychology, and earned a Masters degree in Management Information Systems from Robert Morris University.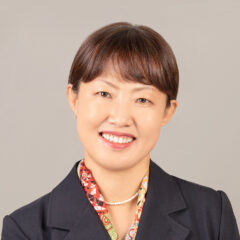 Jaeun Jemma Ku, Ph.D.: Director, IT Accessibility

As the Director of IT Accessibility, Jemma is responsible for providing strategic direction for UIC Information and Communications Technology (ICT) Accessibility Policy and the leadership for IT accessibility services. Jemma ensures ICTs are accessible to individuals with disabilities as well as advocates for the universal access in ICT by UIC students, faculty, and staff. She also oversees meeting ICT Accessibility legal compliance requirements including Americans With Disabilities Act, Section 504 of the Rehabilitation Act of 1973, ICT Accessibility 508 Standards, and Illinois Information Technology Accessibility Act.

As the co-editor of Accessible Rich Internet Application (ARIA) Authoring Practice Guide and an active member of Web Content Accessibility Guideline (WCAG) Working Group in World Wide Web Consortium(W3C), Jemma is a key contributor to global accessibility standardization efforts. She is also a certified Section 508 Trusted Tester by Department of Homeland Security, U.S.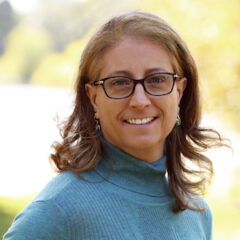 Kim Charles,  Director Digital Experience

As the Director of Digital Experience, Kim serves as the lead strategist, UX expert, training and support specialist, and strategic consultant for digital platforms, including websites, apps, digital signage, AR/VR, and emerging digital technologies at UIC. Kim is dedicated to building and fostering a user-focused, usability, and accessibility-first design culture for digital technologies, service integration, and accessibility tools in support of the university's mission. Kim has a Bachelor of Science in Journalism from the University of Illinois at Urbana-Champaign, a Master of Arts in Communications from the University of Illinois Chicago, and a Master's in Library and Information Services from the University of Illinois at Urbana-Champaign.