Leadership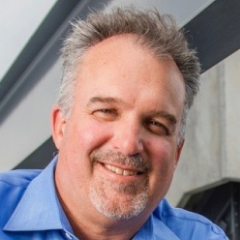 Matt Riley: Associate Vice Chancellor for Innovation and Chief Information Officer

As Associate Vice Chancellor and Chief Information Officer, Matt is a member of the Vice Chancellor for Innovation's leadership team and is responsible for all aspects of central IT – including all computing and information technology services and infrastructure, education and research technologies, and strategy and planning. He works collaboratively with key stakeholders, including university leadership and college/departmental IT staff, to align computing and information technology priorities with the strategic goals and objectives of the university, and to identify ways to advance the use of the university's computing and information technology resources to drive innovation.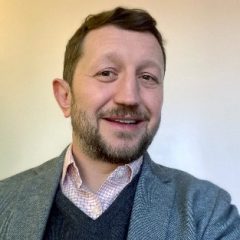 Jason Maslanka: Chief Technology Officer

As Chief Technology Officer, Jason Maslanka is responsible for providing strategic and operational leadership to align the IT infrastructure and services in support of UIC's strategic goals and objectives. He oversees operations of the central IT organization that provides technologies and services to the UIC campus community including Networks and Telecommunications, Enterprise Solutions, Security and Privacy, Client Services and Support. Jason is a graduate of UIC with a Bachelor's degree in English, has a Master of Arts in New Media from DePaul University and a Master of Business Administration from University of  Illinois Urbana-Champaign.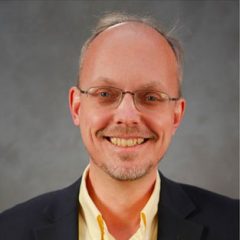 Mark Goedert: Director, IT Strategy and Planning

As Director of IT Strategy and Planning, Mark Goedert oversees the long-term strategy and direction of Technology Solutions. Mark leads departmental efforts through planning, developing, and monitoring projects to ensure that the efforts of the IT organization align with the strategic goals of the campus. Mark also provides campus-wide leadership in the areas of IT policy, processes, information, program/portfolio management, and information technology, fundamental in achieving organizational optimization.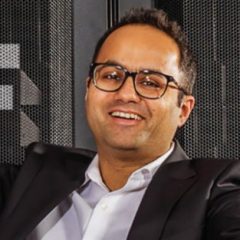 Himanshu Sharma: Director, ACER

Himanshu Sharma is Director for Advanced Cyberinfrastructure for Education and Research (ACER) at Technology Solutions. His team acts as a single point of contact for addressing data, training and computation needs of UIC researchers. ACER's mission is to advance scientific research, innovation and collaboration at UIC by providing advanced cyberinfrastructure (e.g training, research consultation, data management, storage & software) and computing (e.g. Data Analytics, Cloud, HPC, HTC) services. Himanshu's skills include Business Process Reengineering, High-Performance Computing, Research Administration, Data Science and AI/ML. He is currently a PhD student focusing on Biomedical and Health Informatics where he is focusing on Social Determinants of Health.
Elizabeth Romero, Ph.D.: Sr. Director, Learning Technologies & Instructional Innovation

Elizabeth Romero is part of the Center for Teaching Excellence leadership team and develops strategic planning to ensure technology adoption and client support. She leads the functional teams responsible for the teaching and learning services, the support of services, and the communication and outreach functions including digital content, client statistical analysis, and professional development. Elizabeth's area of expertise includes large-scale technological change, instructional design, organizational change and leadership, and professional development. Elizabeth earned a Ph.D. in Educational Leadership and Organizational Development from the University of Louisville.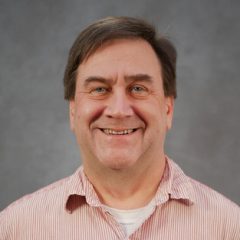 Edward Zawacki: Chief Information Security & Privacy Officer

As Chief Information Security and Privacy Officer, Ed Zawacki is responsible for developing an information security strategy for UIC, and for creating and implementing a university security architecture plan that ensures all information systems are functional and secure. Ed is also responsible for maintaining security standards, policies, and guidelines that align with compliance requirements such as FERPA and HIPAA/HITECH.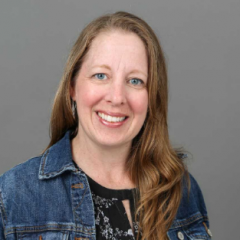 Jelene Crehan: Director, Network Engineering & Infrastructure

As Director of Network Engineering and Infrastructure, Jelene is responsible for developing a network infrastructure and data center strategy for UIC as well as implementing a reliable foundational network to deliver information technology services to the entire campus community. She leads teams responsible for improving and maintaining all data centers, phone services, emergency communication infrastructure, wireless and wired network infrastructures. Jelene is a graduate of UIC with a Bachelor's degree in Computer Engineering.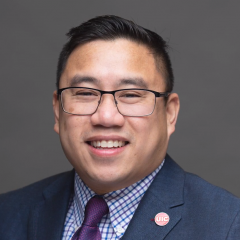 Dean Dang: Director, Enterprise Applications and Services

Dean Dang serves as the Director of the Enterprise Applications and Services team at UIC's Technology Solutions. Dean oversees information technology operations and ensures smooth delivery and operation of IT services by monitoring system health and performance. By developing strategy as it relates to UIC's IT applications and services, he can ensure the processes and standards for selection, implementation, and support of systems are of the highest standards. Dean earned a bachelor's degree in Biology from UIC and his Masters's in Management Information Systems from UIS in 2022. In 2020, Dean was a recipient of UIC's Award of Merit.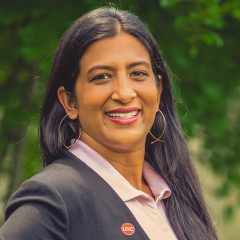 Radhika Shah Reddy: Director, Software Development and Delivery

Radhika is the Director of Software Development and Delivery at UIC's Technology Solutions. She is responsible for positioning the Development and Delivery teams to modernize UIC's IT tech stack, architect high-quality platforms, promote innovation, advocate data-informed decisions, build relationships with the broader UIC community through collaboration, and foster a developer community by providing technical mentorship. By establishing a strategy to align with UIC's mission, her unit ensures code integrity of application development, secure data management, and streamline continuous deployment on all our platforms. She earned a Bachelor's degree in Computer Science with a Math minor at Benedictine University and a Master's degree in Computer Science from DePaul University.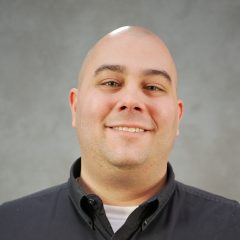 Anthony Marino: Director, Client Experience

As Director of Client Experience, Anthony is responsible for developing strategy around client support, marketing and client engagement, and improvement of service management practices for Technology Solutions. He leads the teams responsible for service desk operations, on-site support, and client relationship management, while working to mature how Technology Solutions provides and supports its services to ensure the needs of the UIC community are met through a positive client experience. Anthony is a graduate of UIC with a Bachelor's degree in Psychology, and earned a Masters degree in Management Information Systems from Robert Morris University.