Data Centers
The physical datacenter continues to play a role to ensure a flexible infrastructure that meets UIC's research and student needs. By ensuring the baseline power and cooling systems of UIC's existing datacenters are able to reliably support IT systems and the data network, the datacenters will become an asset to the campus research, administrative, and tech communities.
What is a Data Center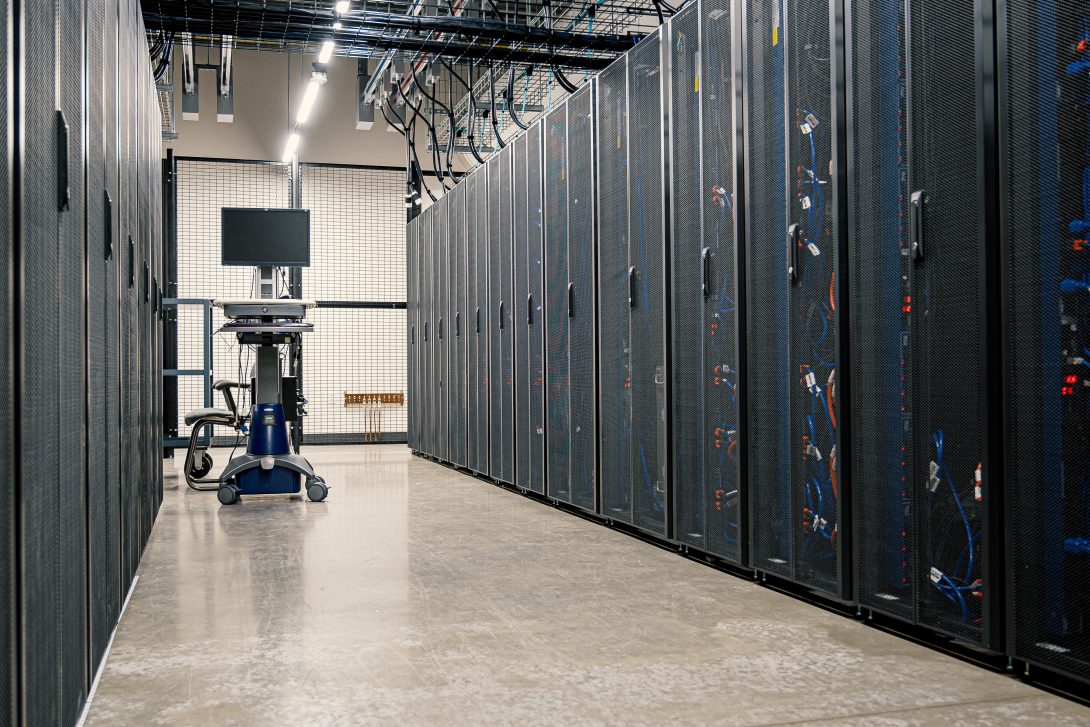 A data center is a physical facility that the university uses to house critical applications and data. A data center's design is based on a network of computing and storage resources that enable the delivery of shared applications and data. The key components of a data center design include routers, switches, firewalls, storage systems, servers, and application-delivery controllers.
Data center components require significant infrastructure to support the center's hardware and software. These include power subsystems, uninterruptible power supplies (UPS), ventilation, cooling systems, fire suppression, backup generators, and connections to external networks.
Quote
The data centers are an integral part of the university's core functions of providing safe and secure data storage for research, academic, and campus applications and servers.
Data Center Goals
Upgrade power and cooling systems of existing facilities
Data centers require cool environments to function optimally and must be equipped with cooling equipment and backup emergency power in case of power outages.
Consolidate small data centers
There are several small data centers throughout campus that can be consolidated to one location. This will optimize resources, centralize support and remove redundancies.
Expand cloud infrastructure and explore co-location opportunities
Expanding opportunities with cloud infrastructure, as well as co-location opportunities within Chicago and statewide higher education partners, will provide opportunities for scaling UIC's data center facility needs as those needs continue to grow.

Risks & Benefits
Benefits
Enhanced data storage that is flexible and cost-effective
A thoughtful, agile approach to updating our network will ensure we minimize expenditures and directly support the business needs of stakeholders as ours is not a one-size-fits-all solution.
Up-to-date disaster recovery solutions
Deferred and deficient network maintenance puts UIC at significant risk of a major outage or significant security incident.

Compliance with federal data storage guidelines
There are many laws and guidelines enacted on both the federal and state levels that mandate and regulate the management of data and information.
Risks
Inability to meet future demand
Inadequate data backup systems
Lack of compliance with federal data storage requirements for research


News & Updates - Coming Soon!
Check back for Data Center news and updates related to the Forward Initiative.